Salford named one of the top alternative global destinations to visit in 2020
Well done Salford!
You might not consider Salford a tourism hotspot, but it's been ranked as one of the top alternative global destinations to visit this year.

That's according to a list of the top 20 alternative holiday spots put together by the Guardian, focussing on 'conservation and community projects that are making a difference to people and the planet'.

Salford made the list thanks to the the new RHS Garden Bridgewater project, the biggest gardening scheme in Europe.

It's set to open this summer at the Worsley New Hall site, and the 154-acre project will cost £30m-plus to complete – when finished it's expected to generate £13.8m a year for the local economy by 2029, from a predicted one million annual visitors.

In preparation for its opening, more than 700 volunteer gardeners have been working hard to get the garden ready, alongside a small herd of rare pigs that were brought in to clear brambles and dig over the soil.

GPs have already been referring patients struggling with isolation, mobility problems and other conditions to the garden, through a 'social prescribing' pilot scheme, in which they plant hanging baskets, make bug hotels or go on woodland walks.

Patients can also take part in tai chi and yoga sessions in the wellbeing garden, which will become a hub for community organisations like veterans and dementia support groups.

Salford ranked alongside some illustrious global destinations, including Rotterdam, Slovenia, Menorca, Copenhagen, Gothenburg, Vienna, Finland, Portugal, Sri Lanka, Montana and Vancouver.

You can check out the full top 20 list and the amazing projects they're involved in on the Guardian website here.

The RHS Garden Bridgewater project will open in summer 2020, with free entry for RHS members, as well as for Salford residents every Tuesday during the first year – everyone else gets two free visits a year.

You can also book a two-hour guided tour for £5 until April, if you can't wait for the official opening. To find out more about the incredible work they're doing over in Salford, visit the RHS website here. 

Elderly woman, 82, dies after being hit by vehicle on main road
Sad news
An 82-year-old woman has sadly died after being hit by a vehicle on a main road in Tameside yesterday.
The elderly woman was critically injured in the collision which happened on Manchester Road, in Audenshaw, at around 5.55pm on Monday, November 20th.
Emergency services rushed to the scene, close to the Snipe Retail Park, and an ambulance took her to hospital.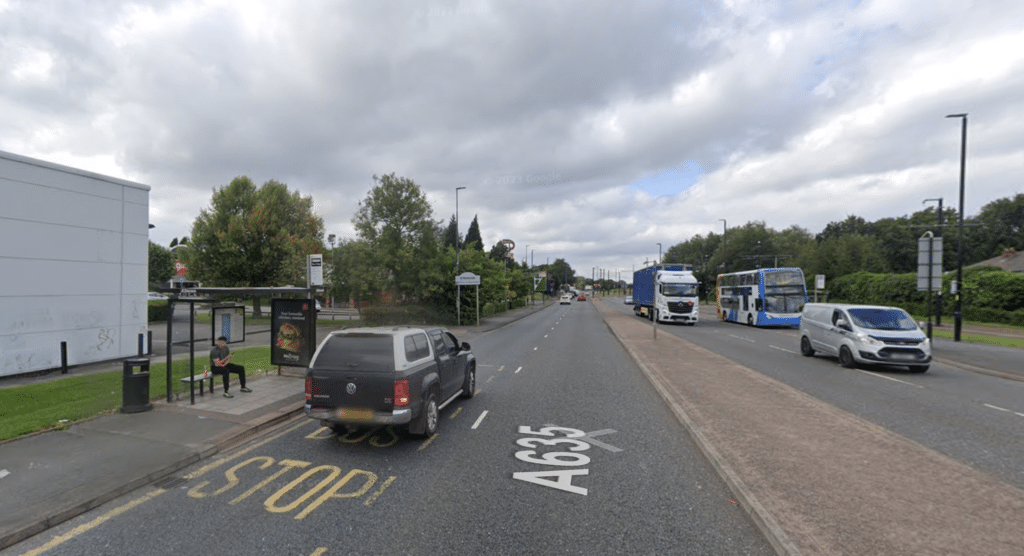 The driver of the vehicle, a 31-year-old woman, remained at the scene and has continued to assist police with enquiries.
Greater Manchester Police have confirmed the woman has now died from her injuries and are appealing for witnesses of the collision to come forward to help them with their investigations.
Confirming the tragic update in a statement, the force said: "At around 5.55pm on Monday November 20th, Greater Manchester Police were called to reports of a road traffic collision between a vehicle and a pedestrian on Manchester Road, Audenshaw.
"An 82-year-old woman who was taken to hospital in a serious condition has since sadly died from her injuries.
"The driver of the vehicle, a 31-year-old woman, remained at the scene and is continuing to assist police with enquiries.
"Police would like to speak to anyone who may have witnessed the collision – and are continuing to appeal for anyone with relevant mobile, dashcam or CCTV footage to please come forward."
Members of the public can submit information and footage by calling 0161 856 4741 quoting log 2797 of 20/11/23. You can also report information online using the LiveChat function on the website: www.gmp.police.uk.
'Brutal' cold sweeping across UK that 'lasts for weeks'
People have said it 'feels worse' than the usual winter bugs
A nasty cold virus is sweeping across the UK and it's leaving sufferers feeling ill for weeks.
Winter is here and the countdown to Christmas is on, but what would the festive season be without the fear of catching a seasonal bug and it ruining any plans you have over the coming weeks?
According to reports, a nasty virus is going about and sufferers have reported symptoms including fever, aches, chills, headaches, blocked noses, coughs and extreme fatigue. 
Not only does it come with a list of rather unpleasant symptoms, it is also being said to go on and on, leaving those affected housebound for weeks.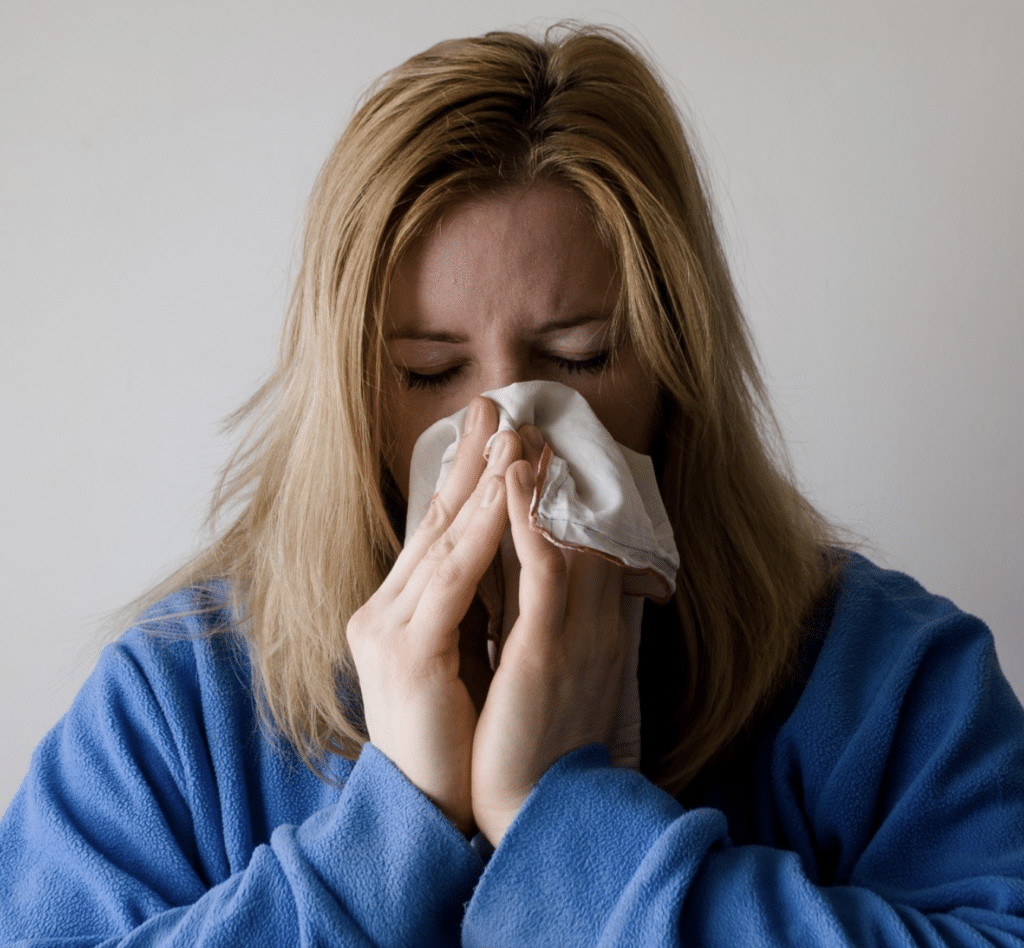 Those who have had the pleasure of experiencing the brutal cold have taken to Reddit to spread the word – and hopefully not the virus.
In a thread on social media site Reddit, one person wrote: "Just coming off the back end of a brutal cold that's lasted about 3 weeks, during which my sinuses have been almost completely closed, relaxing only for brief periods while also producing mucus at an alarming rate.
"Emerging from my bed this morning, I could breathe through my nose again. I could smell things.
"It still feels like somebody poured Ready Brek into the back of my face, but it's finally over and life is beautiful again."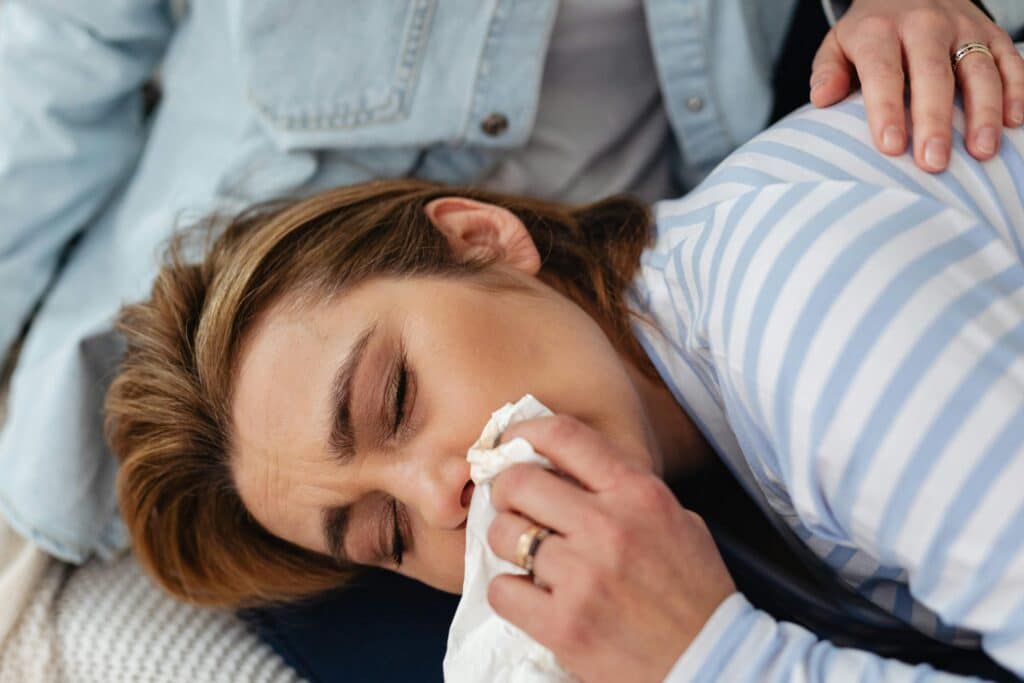 Another who also caught the nasty cold said they were still housebound the following week, as they said: "I caught it in October, I was bedridden for days and then spent another week housebound, constantly looking at my phone to see if it had been 4 hours since my last dose of paracetamol."
They went on to add how it felt 'worse than any winter bug I'd had before 2020'.
A third person also felt the lasting effects saying: "It's been a total b******, had me in bed for a couple of days and feeling s*** for a couple of weeks now.
"I can totally recommend Otrivine nasal spray for the blocked nose/sinus bit though."
Another added: "Currently on day 5 of it. . Feel absolutely lousy. So much mucus it's ridiculous. Already feeling anxious about having to call in sick again tomorrow but I refuse to go back to work until I'm well enough.
"Won't get thanked for going in and certainly won't get thanked by colleagues if I spread this around. Just hoping I'm all clear for Christmas. Get well soon everyone."
However, experts are saying there is no evidence to suggest that viruses which cause colds are any more severe than they were pre-pandemic. 
One reason may be because we've forgotten how rotten they really can make us feel after not catching them as much throughout the Covid lockdowns, social distancing and wearing face masks.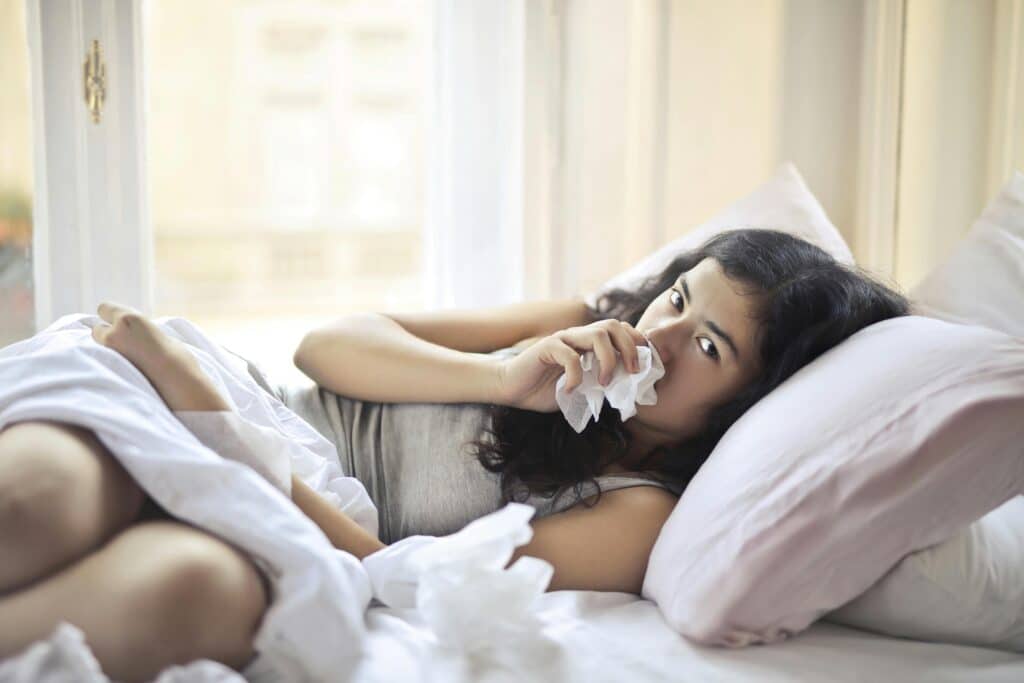 Speaking to ABC News in February, Dr. William Schaffner, an infectious disease specialist at Vanderbilt University, said: "All of us have forgotten about what common colds used to be like, and we're getting them now again.
Lack of exposure to viruses that cause cold symptoms may also be playing a role. People who haven't had a cold in a while won't have as much immunity to viruses, Dr. Peter Chin-Hong, professor of medicine and infectious disease specialist at UCSF, also told the publication.
"Lack of exposure to viruses over time might make a cold seem much worse than before, because you haven't been exposed a little bit along the way," he said.
The NHS's advice for sufferers of a winter cold virus is to get plenty of rest and drink lots of water. You can also drink a hot lemon with honey to help soothe a sore throat.
Police investigate fight during Hamilton production in Manchester
The musical is on tour in Manchester until February next year
Greater Manchester Police are investigating after a fight broke out at a theatre production of Hamilton in Manchester on Friday.
Officers were called to an altercation between a man and a woman, both audience members, during the performance on the evening of November 24th.
Police said no arrests have been made.
The incident comes just days after the hit musical opened at Manchester's Palace Theatre, kicking off a hugely anticipated nationwide tour.
A spokesperson for Greater Manchester police said: "Officers were called to Oxford Street in the city centre at about 10.30pm on Friday November 24th, 2023, to a report of an assault.
"An investigation is ongoing at this time with no arrests made. Thankfully, injuries sustained are not believed to be life-threatening."
Officers were called to the same theatre back in April after rowdy audience members refused to remain seated and continued to sing loudly during a performance of The Bodyguard.
The Bodyguard was halted while the audience members were 'forcibly removed'.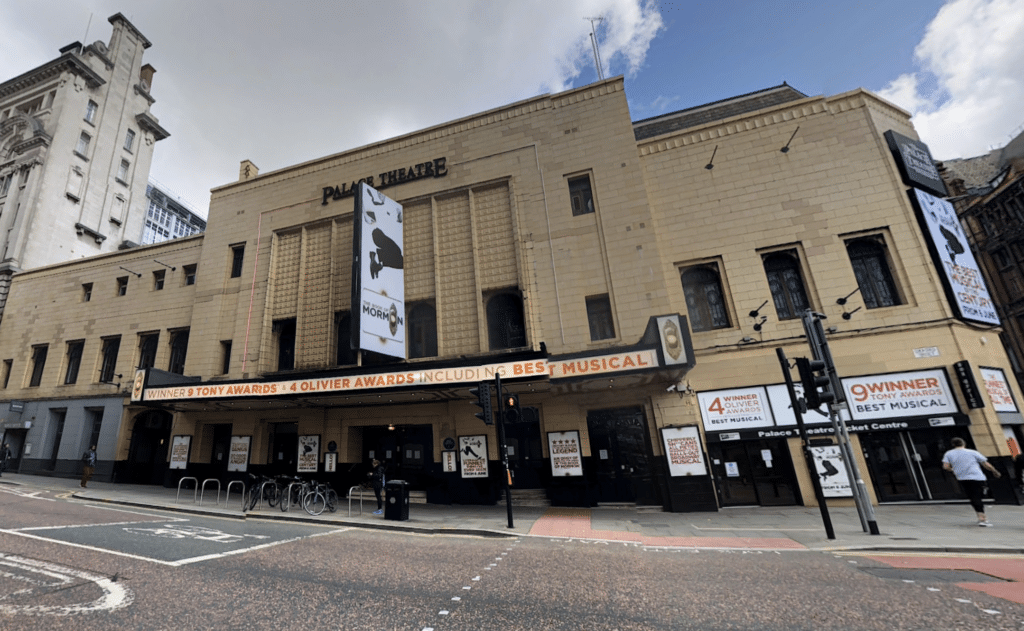 Hamilton is the story of Alexander Hamilton who became an American founding father.
The theatre production is touring the UK for the first time ever and runs for 15 weeks in Manchester from November 11th to February 24th, 2024.
The hit production, from Cameron Mackintosh and Jeffrey Seller, has been playing on London's West End since 2017 and continues to play to sell-out houses at the Victoria Palace Theatre.
GMP has urged anyone with information regarding the fight that happened during Hamilton to call 101 quoting incident 3783 of November 24th, 2023.