Stockport named Greater Manchester's town of culture 2023
'There's a real buzz about the place at the moment'
Stockport has been named Greater Manchester's town of culture 2023 after securing £50,000 to support arts and creativity in the borough.
Local stars turned out including Stockport band the Blossoms and Stockport County's Macauley Southam-Hales. 
They joined the Mayor of Greater Manchester Andy Burnham, Stockport Council Leader Cllr Mark Hunter, and a number of representatives from across the town's cultural scene for the announcement at the Hat Works on Tuesday May 23rd.
The town's bid was centred around the One Stockport vision to support the local economy, connect communities and promote health and wellbeing. Mayor Andy Burnham said 'there's a real buzz about the place at the moment'.
It will be underpinned by four elements that celebrate arts and creativity in the broadest sense, as well as the town's diverse cultural heritage: Stockport Makes, Stockport Moves, Stockport Sounds and Stockport Tastes.
Stockport's year as Town of Culture coincides with a number of major public redevelopments and investment in the town, including the Town Centre West regeneration, the refurbishment of the iconic Hat Works museum, cutting edge digital arts opportunities to be opened up through the £2.6m Stockport Creative Campus Cultural Fund, and the development of the £14m Future High Street Stockroom discovery centre.
In recent years, Stockport has been widely celebrated as an emerging hub of creative activity in Greater Manchester, and last year was dubbed the 'new Berlin' by DJ Luke Unabomber.
The town boasts a rich cultural history, and is home to Strawberry Studios — which saw artists including Joy Division, The Smiths, The Stone Roses, and Paul McCartney record there.
It's also home to several historically important public buildings, such as the Edwardian Central Library, and its Town Hall — a popular filming location for several primetime TV shows.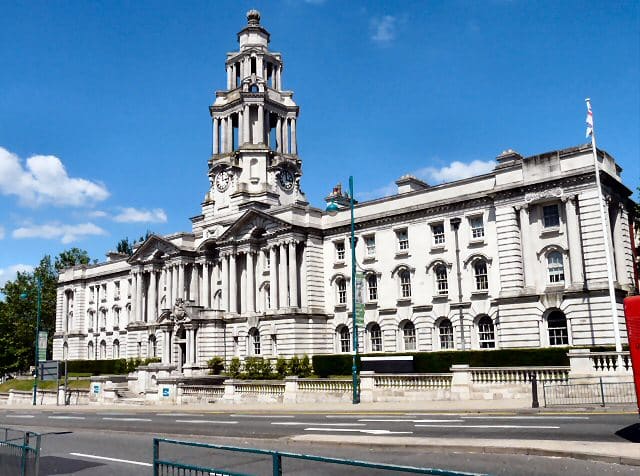 Taking to the floor at Stockport's Hat Works, Mayor of Greater Manchester Andy Burnham said: "It's a real pleasure to be able to announce Stockport as our third ever Town of Culture for 2023.
"The town put forward a strong case for the accolade, backed up by some really exciting plans for events and activities that celebrate Stockport's identity, its history, but also shine a spotlight on everything that's happening right now.
"I think the fact that we've got Blossoms coming out to support us today just goes to show the talent that is coming out of this place and the pride they have in their hometown.
 I'm pleased to see so many cultural organisations and community groups already engaging with the Town of Culture project, because they're the ones that will really bring this together.
"There's a real buzz about the place at the moment – the regeneration taking place through the Mayoral Development Corporation is transforming the town centre, and now this recognition and the funding that comes with it will help Stockport capitalise on all of that."
Council leader Mark Hunter said the town had a 'rich cultural history' and he was delighted it was being 'recognised in this way.
Cllr Neil Emmott, Greater Manchester's Lead for Culture, said: the title is about 'celebrating the unique heritage and exciting potential of places across Greater Manchester'. As well as helping 'people to engage with culture in new and innovative ways'.
The town follows in the footsteps of Stalybridge, which held the title in 2022, and Bury, which was announced as Greater Manchester's inaugural Town of Culture for 2020 and held the title through 2021 after the coronavirus pandemic put a number of events and activities on hold.
Stockport's Town of Culture Programme will be announced throughout the year as the programme is developed with residents, local artists, creative businesses and partners.
Andy Burnham calls for Labour to adopt proportional representation in radical reform of Britain
'Decisions that impact our everyday lives – education, social care, the economy – are being made in the heartland of privilege by people absolutely out of touch with ordinary folk'
Mayor of Greater Manchester Andy Burnham has called for the Labour Party to adopt proportional representation for MPs to be elected, as part of a 'radical rewiring of Britain'.
He says reform will stop parties voted for by a minority gaining complete power at Westminster.
Labour has proposed plans to change how UK democracy currently works, which includes replacing the House of Lords with a directly elected senate for the UK's nations and regions.
In a speech at the Making Britain Work For Scotland rally, in Edinburgh on Thursday evening, the mayor's proposals were supported by the first minister of Wales, Mark Drakeford.
As reported in The Guardian, Burnham said ensuring that MPs were elected using a system that accurately reflected voters' choices would prevent a party only chosen by a minority of voters having complete power at Westminster.
He said: "I think we need to change the House of Commons as well, I think we need voting reform.
"I don't believe all people in all places will be equally represented in Westminster until every vote matters."
He added that Labour's plans to devolve even greater power to the English regions would allow power to flow from Westminster.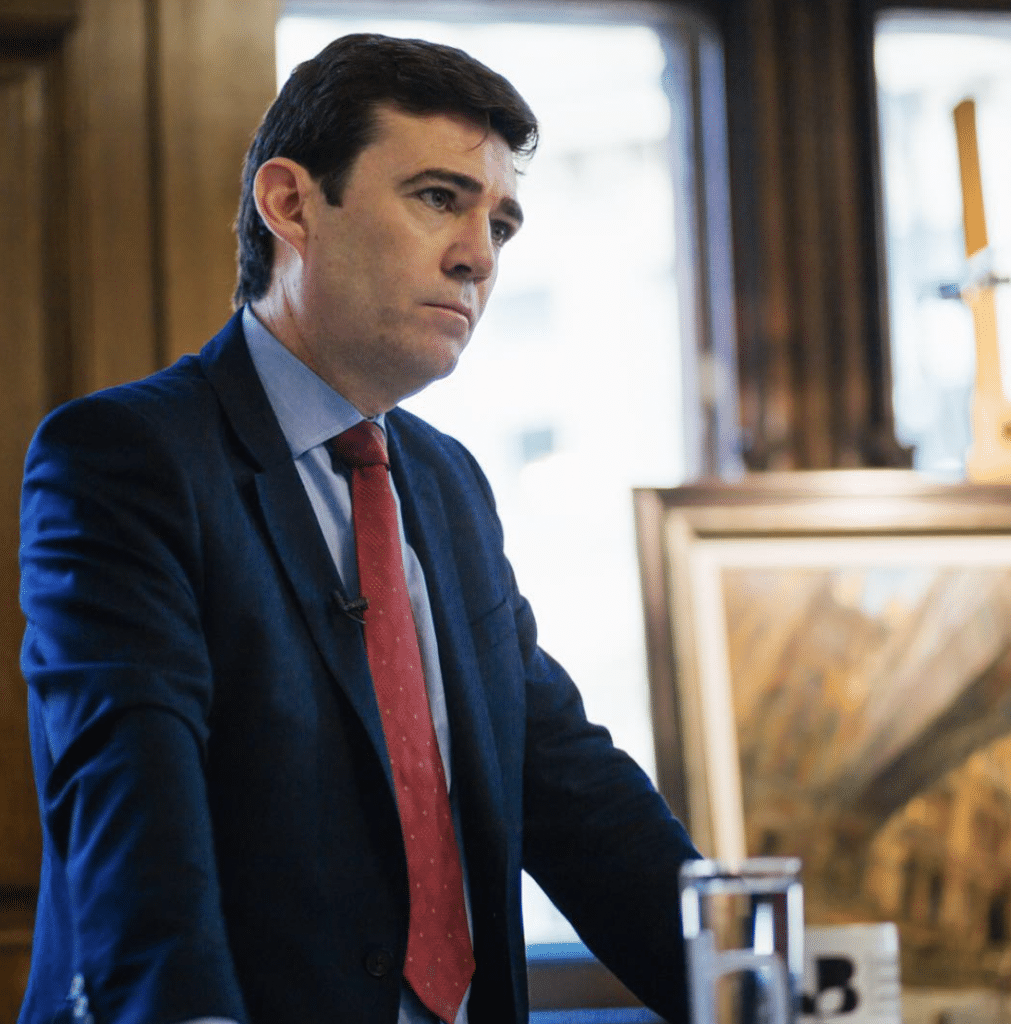 This would make way for a 'place-first approach' — where city regions had the authority to work collaboratively, diluting the power of a centralised party machine in London
Burnham was also supported by Mayor of West Yorkshire, Tracy Brabin — who noted she was the only woman among England's 10 metropolitan mayors.
She said: "We can and we must go further. Power cannot be hoarded in government departments, whether that's Westminster or Holyrood.
"Decisions that impact our everyday lives – education, social care, the economy – are being made in the heartland of privilege by people absolutely out of touch with ordinary folk."
Labour's proposals to introduce new legally underpinned powers for the Scottish and Welsh parliaments, and the English regions, are expected to be a major feature in Keir Starmer's upcoming general election campaign.
This comes after Gordon Brown held a rally in Edinburgh with his wife, Sarah Brown, under the guidance of Brown's Our Scottish Future thinktank.
Here, for the first time, Labour leaders from across England, Wales and Scotland addressed a constitutional reform rally, highlighting the pressure Starmer will face to put Brown's proposals into practice.
The former Scottish Liberal Democrat leader Willie Rennie was in the audience and is a member of Brown's thinktank, suggesting the two parties may cooperate after the next election.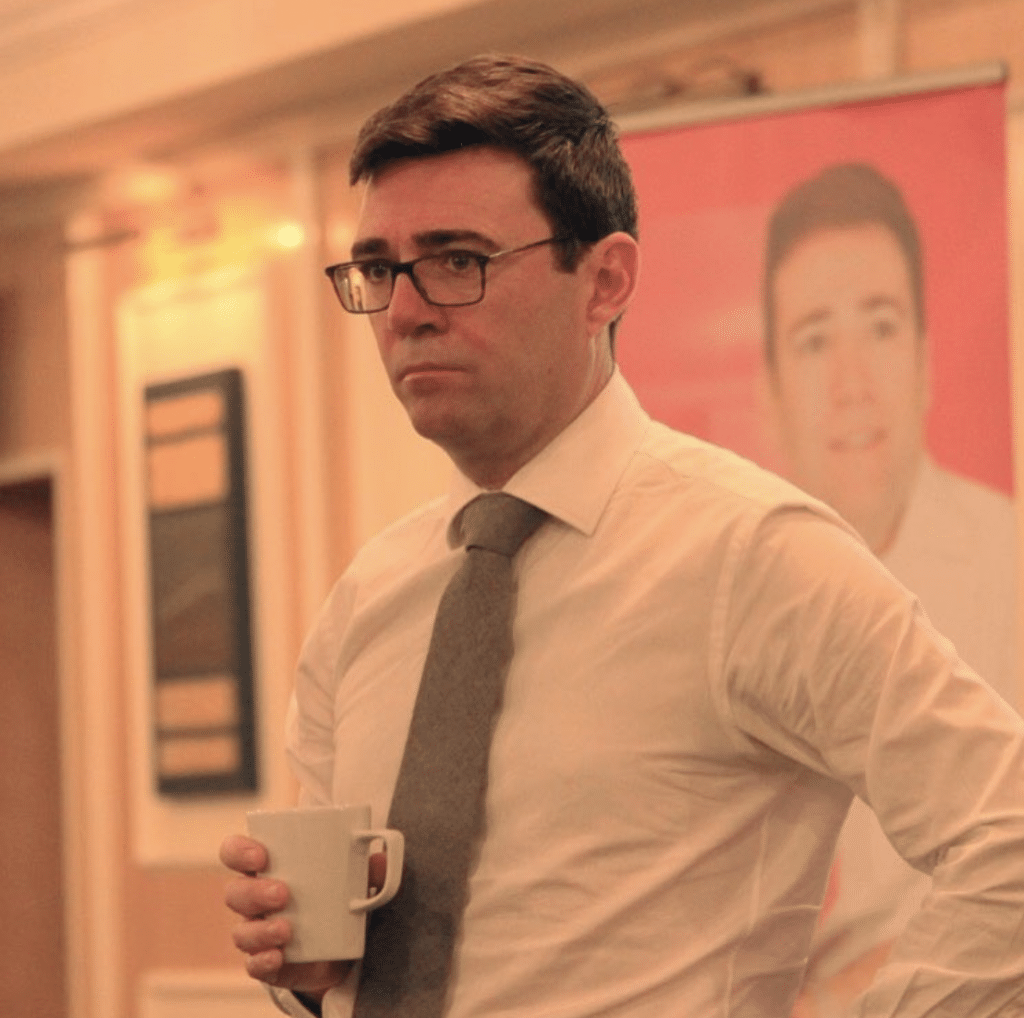 However, Burnham's stand for electoral reform goes further than Labour's plans. 
Abandoning the current first past the post voting is believed to be opposed by most Labour MPs in the Commons. This is partly because many would face losing their seats and also because it would dilute the elected party's power.
However supporters of the reform argue that every other legislature in the UK, at Holyrood, the Senedd in Cardiff and Stormont in Northern Ireland, use proportional systems, as do council elections in devolved nations. It is expected a new second chamber at Westminster would also use region-based proportional voting.
Tragedy as body found in search for girl, 15, who got into difficulty swimming in reservoir
She was swimming with her friends before getting into difficulty
A body has been found in the search for a teenage girl who got into difficulty while swimming in a reservoir with her friends.
The group were swimming in Carr Mill Dam, in St Helens, at around 12.30pm on Thursday, June 1st.
Emergency services were called after reports of concerns for safety of a 15-year-old girl who had 'got in distress'.
After hours of searching the water, Merseyside Police confirmed they had found a body.
In a statement at the scene, Chief Inspector for Merseyside Police for St Helens, Paul Holden said: "Officers entered the water in an attempt to find the teenage girl.
"They were joined by officers from Merseyside Fire and Rescue Service. Unfortunately, despite their best efforts, the search culminated in the recovery of the girl's body."
The girl's next of kin have been informed and specialist liaison officers will work closely with the family to support them during this difficult time.
He continued: "When the schools return for the summer term our schools officers will work with St Helens Council to ensure that we are able to educate young people about the dangers of water.
"We know how tempting it can be to cool down in the water on a hot summers day, but we want to ensure that young people are equipped with the right knowledge to keep them safe around water."
Chief inspector Holden ended the press conference with an appeal for witnesses, and anyone who was in the area at the time, to come forward and contact Merseyside Police — which can be done on their website or by calling 101.
Phillip Schofield says he's 'lost everything' and 'understands how Caroline Flack felt'
The former presenter spoke out in an interview released this morning
Phillip Schofield has asked 'do you want me to die?' in an interview released this morning and says he has 'lost everything'.
The former This Morning presenter has spoken out in his first interview since he departed the show, after it was revealed he had an affair with a younger male colleague .
After the revelations came to light, Schofield resigned as presenter on the ITV daytime show and was dropped by his agency YMU shortly afterwards, as he admitted to the 'unwise' but 'not illegal' romantic relationship with the runner.
Speaking in an interview with the BBC's Amol Rajan, released on Friday morning (June 2nd), he discussed the public backlash and abuse he has faced online and in the media since admitting to the affair.
When Rajan began by asking how he was, Schofield replied: "I think I understand how Caroline Flack felt."
Schofield, visibly in a highly emotionally charged state, said: "If my daughters hadn't been there, I wouldn't be here. And, they've guarded me, and wouldn't let me out of their sight.
"I know that's a selfish point of view. But you come to a point where you just think, how much are you supposed to take?
"If all of those people that write all that stuff, do they ever think that there's actually a person at the other end?"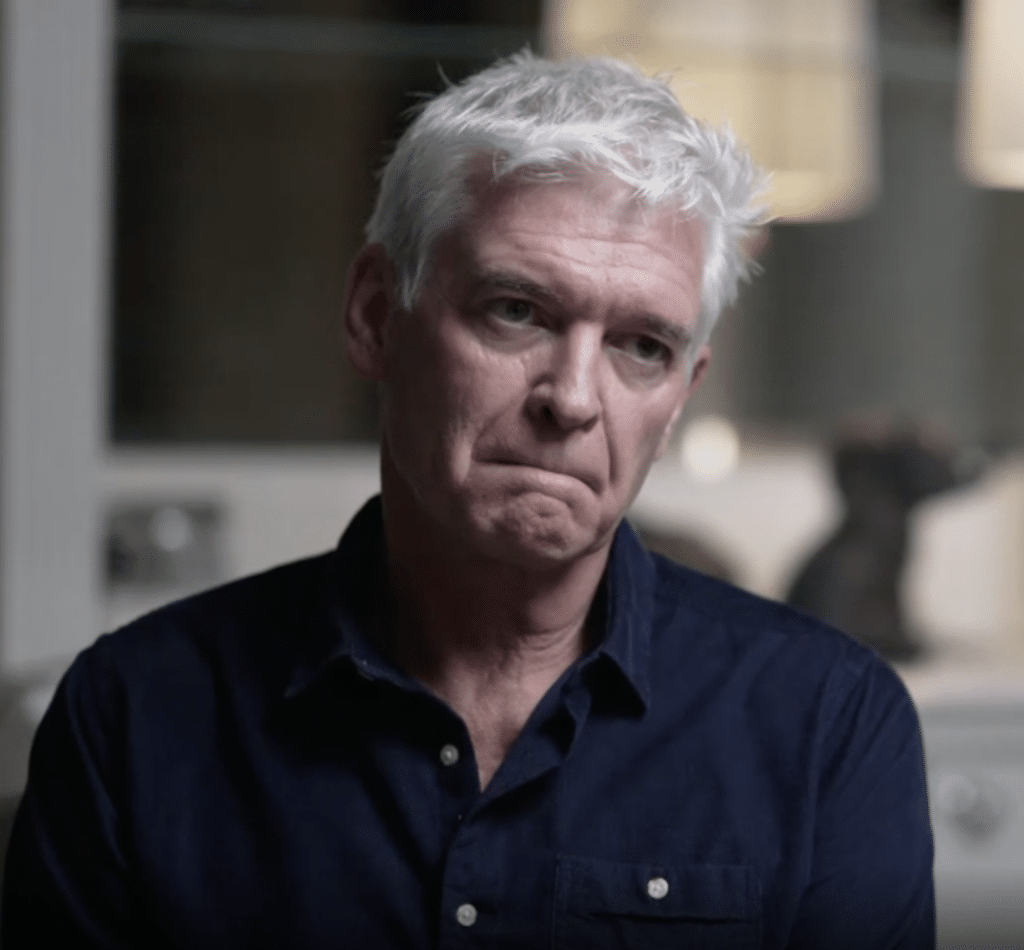 He added: "I have to talk about television in the past tense, which breaks my heart. I have lost everything. If I get through this I don't know how I move forward. What am I going to do with my days?

"I see nothing ahead of me but blackness and sadness and regret and remorse and guilt. I did something very wrong and then I lied about it consistently… consistently lied about. You can't live with that. How do you live with that?"

The ex-daytime TV presenter said he felt he had to go ahead with an interview because 'there is an innocent person here, who didn't do anything wrong' who he said is 'vulnerable and probably feels like I do'.
He urged the media to leave his former lover alone saying: "And I just have to say stop with him, ok with me, but stop with him. Leave him alone now." Adding he was 'massively' concerned about his welfare.
Schofield was also 'emphatic' in his denial over allegations that he had groomed the man, as yesterday he told The Sun: "I did not [groom him].
"There are accusations of all sorts of things. It never came across that way [an abuse of power] because we'd become mates. I don't know about that."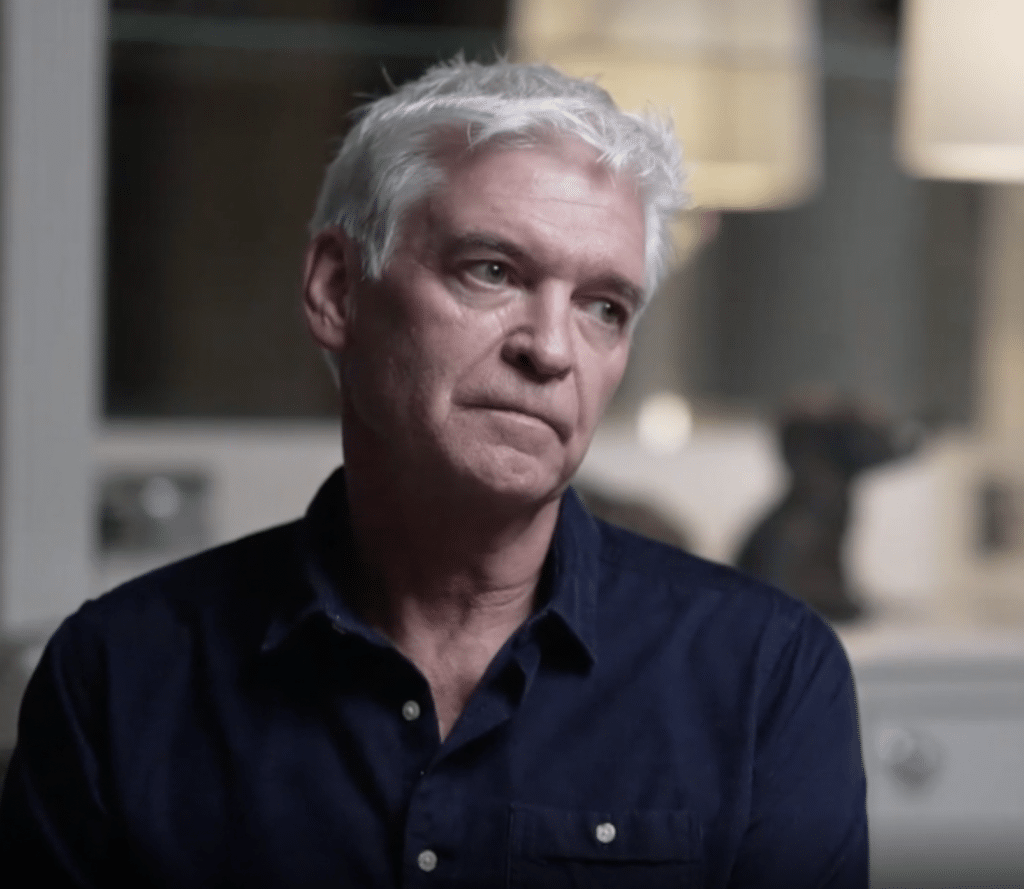 And he also denied there had ever been a 'feud' between him and his former co-presenter and 'TV sister' Holly Willoughby. "I've lost my best friend. I let her down," he told The Sun.
"Holly did not know. And she was one of the first texts that I sent, to say, 'I am so, so sorry that I lied to you'." The pair had presented This Morning together since 2009, with Willoughby due to return to the show on Monday.
Alison Hammond and Dermot O'Leary have been among the presenters hosting the programme in recent weeks.
Schofield went on to say that his 'greatest apology' over the fallout from the affair was to his former lover and that he would 'die sorry' for what he had done.