Greater Manchester Police chief says he would ban fireworks 'given half a chance'
Each year, the NHS reports thousands of injuries relating to fireworks used at home
Greater Manchester Police chief has revealed his stance on the sale of fireworks, saying he would ban them if 'given half the chance'.
While appearing as a guest on BBC Radio Manchester, Chief Constable Stephen Watson said he has long held the view that 'it's only a matter of time before somebody gets killed', stressing that it simply 'cannot happen'.
A concerned caller asked the police chief what will be done about fireworks in the run-up to Bonfire Night, saying: "I know it's coming up to Bonfire time but it's horrendous where I live.
"We're a sheltered accommodation with people over sixty, some seventy, and it's unbelievable. There are twelve fireworks in a box that I believe are about £35 to buy and when they go off they're like explosions."
Host Mike Sweeney pointed out that he had previously heard callers speak about fireworks being used as a 'quasi-weapon', before asking the chief if he would ban fireworks altogether, to which he responded: "Given half a chance – yes I would."
He continued: "We've had people almost pointing rockets at passing vehicles and buses and putting them into telephone kiosks and all the rest of it.
"This goes a long way away from kids knocking around a bonfire and letting off a few fireworks and having fun. It's that of course that we want to preserve. This is something we're very much alive to. 
"We know the distress it causes to people."
Chief Constable Watson added that GMP are working with the fire service, the local authorities and Trading Standards to stop fireworks being sold to young people 'who shouldn't have them.'
He explained: "We're being really proactive about stopping people and searching people where we have suspicions that they're going to use these weapons inappropriately. Because I've taken the view for a long time that it is only a matter of time before somebody gets killed. And that cannot happen."
As it stands, anyone over the age of eighteen can legally purchase fireworks with the law permitting them to be used between the hours of 7am and 11pm. But, according to figures from NHS Digital, there were almost 2,000 occasions of people going to A&E linked to fireworks in 2018 and 2019.
Arctic Monkeys spotted boozing in Manchester 'Spoons
Who could say no to a cheap pint?!
Music fans were left stunned as they spotted the Arctic Monkeys enjoying a standard pint in a Manchester Wetherspoons.
We all knew they were in town after the band performed live over the weekend at Emirates' Old Trafford Cricket Ground, but no one thought they'd show up at a local Wetherspoons pub.
Perhaps we all expected them to hang out in an exclusive upmarket bar or an uber trendy but pricey craft ale pub, just definitely not a city centre Spoons — of all the classy joints they could have gone to!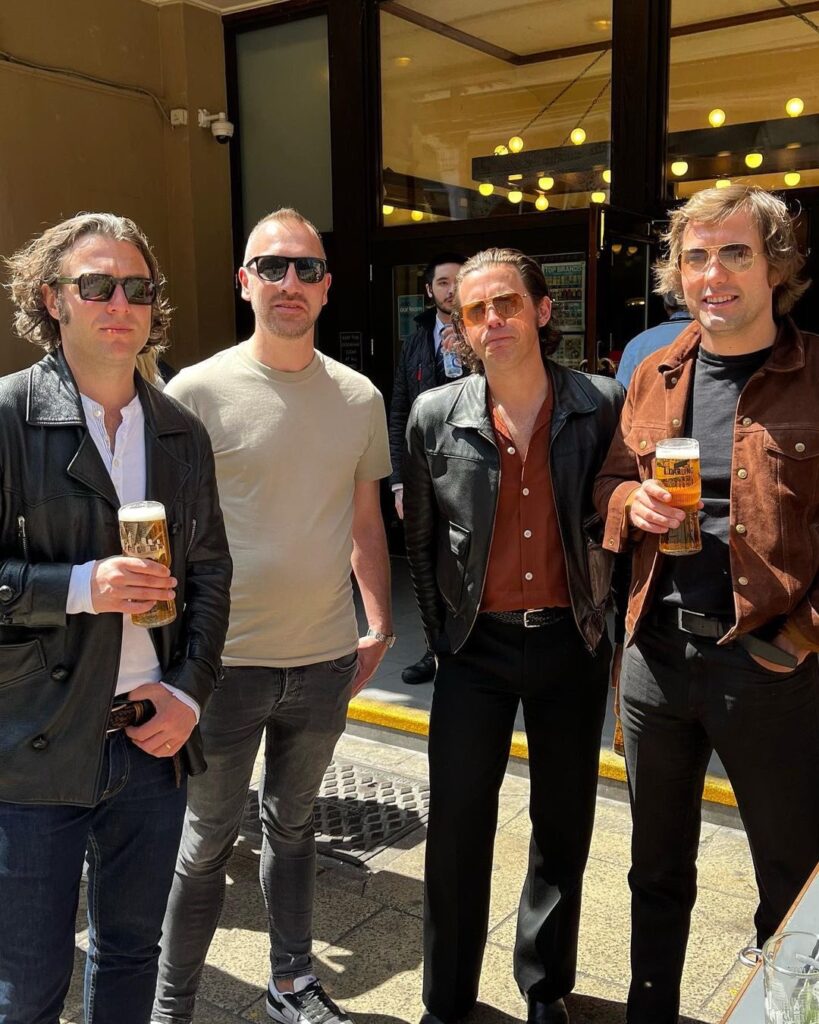 The rock stars were seen drinking, as they stood with pints in hand at The Moon Under Water on Deansgate — I guess it's hard to turn down a cheap pint!
Fans stopped and asked to take pictures with bassist Nick O'Malley and guitarist Jamie Cook, as well as touring band member Tom Rowley, at the pub.
One person wrote: "You're not telling me Arctic Monkeys are having a booze in the Moon Under The Water on Deansgate hahahaha." A second typed: "Imagine bumping into some of the monkeys in a Wetherspoons hahaha."
Someone else pointed out: "Biggest band in the country and they're drinking carling in spoons." Some fans also made light of the band, comparing them to the iconic 'four lads in jeans' meme.
And, that's not the only weird celebrity sighting around Manchester this week.
P!NK was spotted swinging around at Total Ninja indoor park in Trafford Park for her daughter Willow's 12th birthday party.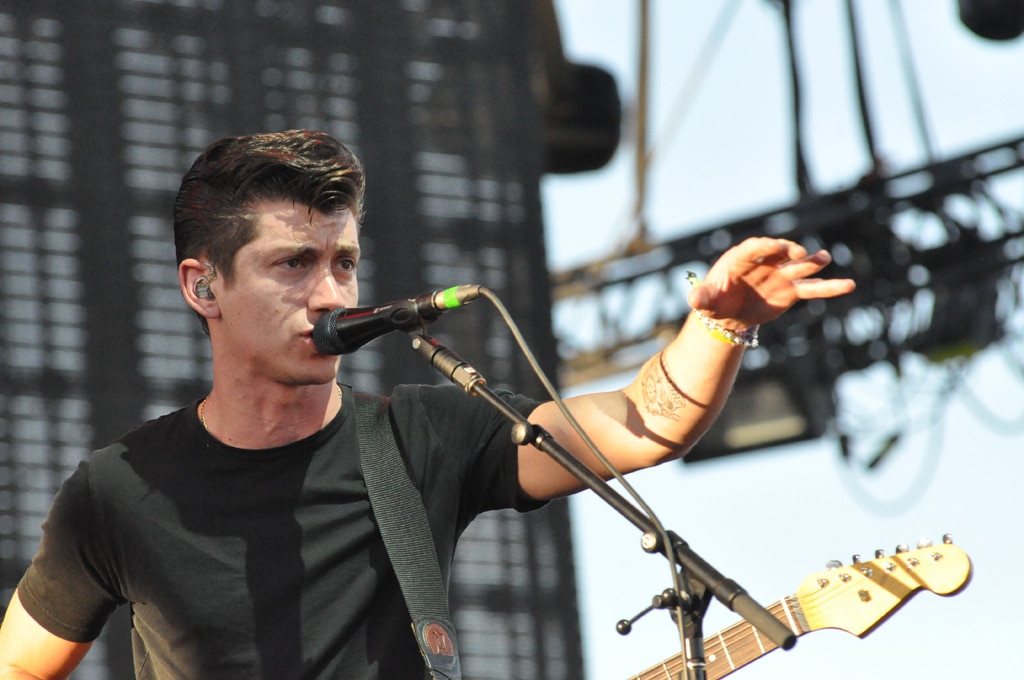 The American singer-songwriter is set to perform two huge shows at the University of Bolton stadium.

And Chris Martin from Coldplay was spotted catching a train from Manchester to Cardiff after wowing crowds at epic sold-out shows at the Etihad Stadium.
Members of the Arctic Monkeys were pictured during the gloriously sunny weekend in Manchester, where they'd performed two gigs in Old Trafford.
The Sheffield band will perform later this week for more packed-out crowds in their hometown, at Hillsborough Park.
Apple reveals it will finally stop iPhones autocorrecting f**k to 'duck'
About ducking time!
Apple has revealed its iPhones will finally stop autocorrecting expletives such as f**k to 'duck'.
For those who use iPhone, you've probably experienced wanting to type a swear word in a message only to find that as you go to send it, it quickly gets changed to something else that's well, not quite so sweary.
You're trying to vent your frustrations in a text, but when your phone autocorrects f**k to 'duck' or s***t to 'shut', it just doesn't quite have the same effect. Plus, it's annoying having to keep changing it back to the word you really want to say.
After disgruntled iPhone users have been banging on about it, the Apple team have listened and have finally been persuaded to make some changes to the technology that autocorrects.
During the Worldwide Developers Conference 2023 — a big company showcase on exciting things happening in the Apple tech world — Apple's software chief, Craig Federighi, said they will ensure its users don't get angrier because of autocorrect.
Craig said: "In those moments where you just want to type a ducking word, well, the keyboard will learn it, too."
According to CNET, the iPhone's keyboard on iOS 17 uses a transformer model, which OpenAI (the company behind ChatGPT) uses in their own language models, to learn from what you type on your keyboard to better predict what you might say next, whether it's a name, phrase or even the odd swear word.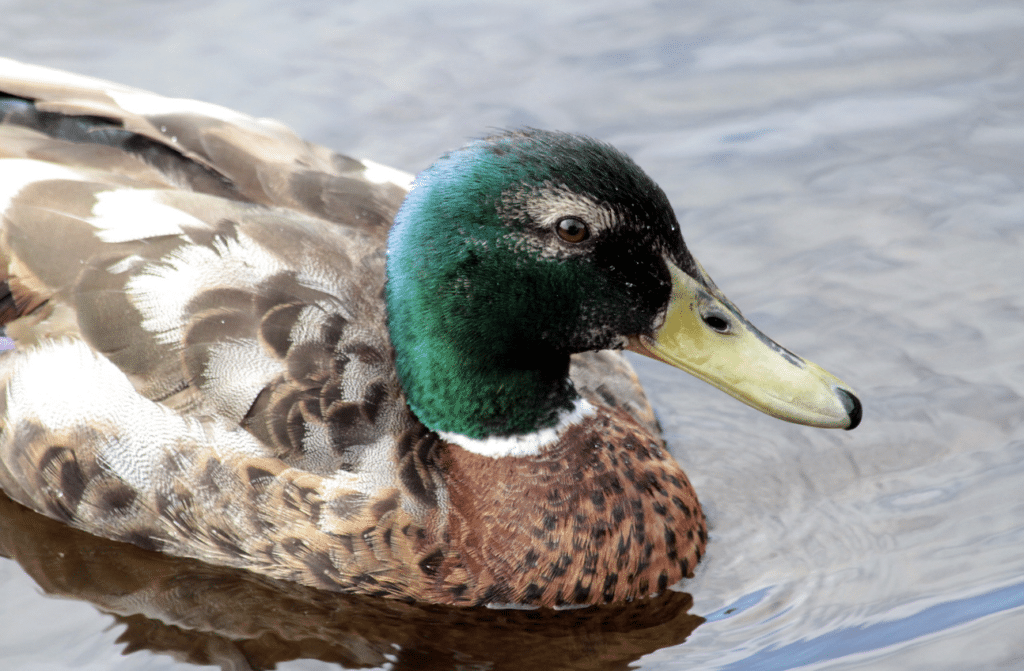 If you're not happy with a correction, you can tap the underlined word to see what you originally typed and quickly go back to it.
This new-improved feature is expected to be available for beta testing in July before being released to the general public in September.
The upcoming update will no doubt make plenty of people happy to finally have a device that understands them. However, this wasn't the only big news revealed at the Apple event.
Guests were also shown Apple's new VR/AR headset.
The new Apple Vision Pro headset — which could easily be mistaken for a pair of expensive looking snorkelling goggles — has a full 3D interface and can be controlled with your hands, eyes and voice.
When you put the headset on, you will see all the apps placed in and around your surroundings.
As if taken straight out of a sci-fi movie, It will feel like having a surrounding floating iPad/MacBook interface where you can switch between apps and tabs, play music and watch films. CEO Tim Cook said: "It's the first Apple product you look through, and not at."
You can also switch between augmented and full virtual reality by using a dial. The device uses passthrough video that lets you see the real world in full, while also having the ability to project 3D objects into real space.
P!NK 'in love with Manchester' after celebrating daughter's birthday in the city
'Manchester – I am so in love with you'
Pop star P!NK has said she is 'in love with Manchester' after she celebrated her daughter's birthday in the city.
The singer-songwriter has been enjoying some time out with her children and entourage while on tour in Bolton this week.
The 43-year-old has chosen Greater Manchester to kick-off her Summer Carnival World Tour at the University of Bolton Stadium on Wednesday and Thursday, June 7th and 8th.
P!NK, whose real name is Alecia Beth Moore Hart, was put to the test at Trafford Park's Total Ninja attraction, which hosted a party for 12-year-old Willow.
She shared a video showing the youngster tackling the obstacles at the ninja park with her brother Jameson and Pink's entourage.
Enjoying the fun, it's clear the popular-American singer has a soft spot for Manchester as she gets set for her upcoming concerts starting tomorrow evening where she'll be joined by special guests The Script, GAYLE and KidCutUp.
In a post on Instagram, she wrote: "So happy to be back on tour with my babies, the ones I birthed but also the rest of these clowns. 
"If I had to choose another profession- it would be so many things. One of those would be party planner. We party. 
"Manchester- I am so in love with you. Willow- you are my soul child. Happy 12th. Hard to believe you're only 12. You rock. Love, your favourite Mama."
Thousands of followers liked and commented on the post to express how excited they were that she is in Manchester and wished Willow a happy birthday.
One fan typed: "How very exciting that you're in Manchester now. Can not wait to see you in your opening show for the new tour. I am so excited!!!! Bring on Bolton."
Another commented: "She looks more like you all the time! Happy Birthday, Willow!!"
A third added: "What a great party, lovely to see an age appropriate fun kids party. Good for you Willow, enjoy being 12."