ITV issues new statement on Phillip Schofield after Eamonn Holmes' claims
The broadcaster said Schofield's 'stepping down' was a 'decision agreed between Phillip and ITV'
ITV has issued a fresh statement on Phillip Schofield's exit from This Morning after Eamonn Holmes' comments on GB News.
The statement comes after former star Eamonn Holmes reportedly claimed the presenter 'was sacked'. Chatting on Monday on his GB News show, Eamonn said: "Oh please, let's just stop this. He was sacked."
Holmes said Holly was 'false' and a 'backstabber'. He went on: "She made her name on the back of him. Excuse me.
"If she has her own professional integrity, why isn't she coming out in public and saying I have my own professional integrity, he's done something that will reflect badly on me but she again is being as false as he is and nobody is talking about the elephant in the room."
In a short statement to Huffington Post, ITV stepped in to dismiss Eamonn's claims. It read: "Phillip Schofield's decision to step down from This Morning was (as his statement made clear) a decision agreed between Phillip and ITV."
Schofield quit This Morning last weekend after more than 20 years following a reported feud with co-star Holly Willoughby.
The presenter 'stepped back' with 'immediate effect' and in a statement said the programme had 'become the story' and that he wanted to 'do what I can to protect the show that I love'.
The move came after rumours were rife that he and Holly Willoughby were 'barely speaking' behind the scenes amid a 'rift' between the pair.
Issuing a statement on Saturday, following weeks of speculation that he and Holly weren't getting along, Phillip wrote on his Instagram: "I have always been proud to cover fascinating stories on This Morning, but recently, This Morning itself has become the story.
"Throughout my career in TV — including the very difficult last few days — I have always done my best to be honourable and kind.
"I understand ITV has decided the current situation can't go on and I want to do what I can to protect the show I love.
"So I have agreed to step down from This Morning with immediate effect, in the hope that the show can move forward to a bright future.
I'd like to thank everyone what has supported me – especially This Morning's amazing viewers – and I'll see you all for the Soap Awards next month."
Holly, 42 also, issued a statement in response, sharing to her Instagram, she wrote: "Hi everyone…
"It's been over 13 great years presenting This Morning with Phil and I want to take this opportunity to thank him for all of his knowledge, his experience and his humour.
"The sofa won't feel the same without him."
The hunt for the UK's messiest car is on with a £200 prize for the winner
I'm lost for words at some of these!
Drivers across the country have been sharing pictures of their messy car interiors to win a competition.
The shameless and grubby lot have been submitting their entries for a chance to win a £200 Amazon voucher. It is part of a nationwide search to find the UK's messiest car owner by vehicle service provider, ATS Euromaster.
Photographs show dirty seats, footwells piled with litter, boxes, empty packets of food and drinks, and used face masks — you might want to don some clean PPE to look at these!
Here is a selection of the best entries so far, but the competition remains open until June 11th.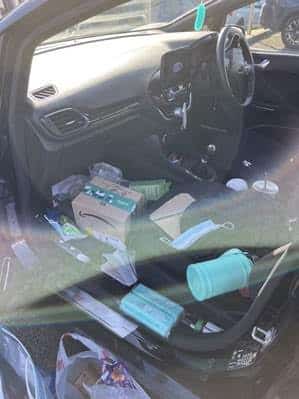 Mel Crumpton, 57, from Benfleet shared this chaotic photo of litter overflowing from the passenger footwell in her Ford Fiesta.
Mel might need more than a few bin bags to clear this mess.
Rachel Hughes, 38, from Malmesbury submitted this photo of dirt and rubbish covering the back of her BMW 320D.
The poor passengers will be wishing they took the bus instead.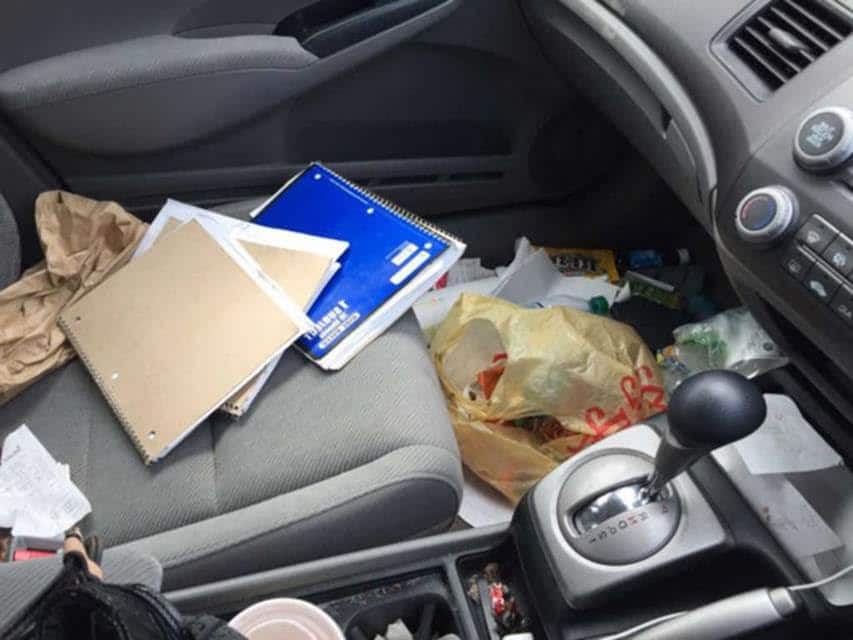 Satvinder Billa, 42, from Leicester shared how the front passenger area has a second purpose in this Honda Jazz.
I've seen tidier looking dustbins to be honest.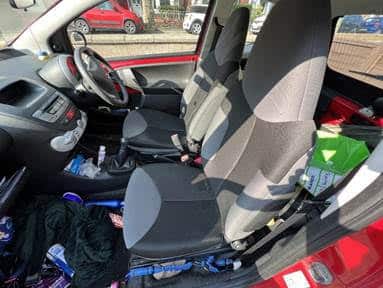 Helena Sperring, 30, from Shropshire revealed she likes to use her Peugeot 107 as extra storage.
Maybe she just doesn't have room for it anywhere else?
Alison Wilkie, 56, from Harleston also uses the footwell in her Toyota Yaris as a rubbish bin.
Face masks and rubber gloves! Well, at least this mess is contained to just one footwell.
If you have a pigsty of a car, and would like to win £200 in Amazon vouchers, you can can enter the competition by clicking here.
Mars Bars to trial new paper wrappers from today
It's available in the paper packaging at Tesco stores from today
Mars Bars will change to new paper wrappers for a trial period in Tesco stores from today (Tuesday May 30th).
Mars Incorporated confirmed switching from its traditional plastic wrapping to an environmentally-friendly paper packaging for a trial run.
The chocolate bars will be available in Tesco for a limited time while the company explores different packaging options in a move to become more Sustainable in a Generation plan. 
Mars is investing hundreds of millions of pounds to ensure it meets its goal of reducing use of virgin plastics by a third in the short-term.

This includes using less plastic, recycled plastic and plastic alternatives. Once the pilot is over, it said it will use what it has learnt to inform other trials.
Richard Sutherland-Moore, packaging expert at Mars Wrigley UK's research and development centre in Slough, said: "We are exploring different types of alternative packaging solutions for our confectionery products.
"For Mars bar, the challenge was to find the right paper packaging solution with an adequate level of barrier properties to protect the chocolate whilst guaranteeing the food safety, quality and integrity of the product to prevent food waste."
Adam Grant, general manager at Mars Wrigley UK, said: "With our Mars bar pilot project, we are taking a big step to see how paper-based packaging works in everyday life.
"From the test, we will derive insights for our sustainable packaging strategy.
"While challenges may impact the pace of progress towards our vision, we at Mars Incorporated are committed to scaling up viable solutions where recycling options exist, and to test, learn, partner and advocate where they don't."
Piers Morgan and TikToker who went in stranger's homes get into heated argument live on air
'It was a trend. I just done it for a trend'
Piers Morgan and a TikTok prankster got into a heated argument during an interview live on air.
The TikToker known as 'Mizzy' called Piers Morgan a 'moron' during the bizarre and heated interview on the Piers Morgan Uncensored show, on Wednesday May 14th — just hours after his sentencing.
Mizzy — real name Bacari-Bronze O'Garro — and Morgan got into a spat while live in the studio. As the pair continued to interrupt each other throughout, Morgan listed the numerous extreme 'moronic' pranks O'Garro has carried out.
O'Garro is the person behind a series of notorious viral videos including stealing a woman's dog, ripping up library books and jumping into strangers' cars.
The 18-year-old was also said to have put a family 'at risk' by walking into their home pretending he was trying to find a study group, a court heard.
When Morgan asked why he would choose to cause 'so much alarm and distress to so many people', O'Garro replied: "This whole public uproar just makes me laugh because people are getting hurt over something that didn't happen to them and that's how I see it as."
Morgan went on: "You go up and take a dog from an elderly woman, you leapfrog over the top of an orthodox Jewish man standing at the side of the road minding his business.
"You go up to women in the street and say, 'do you want to die?'"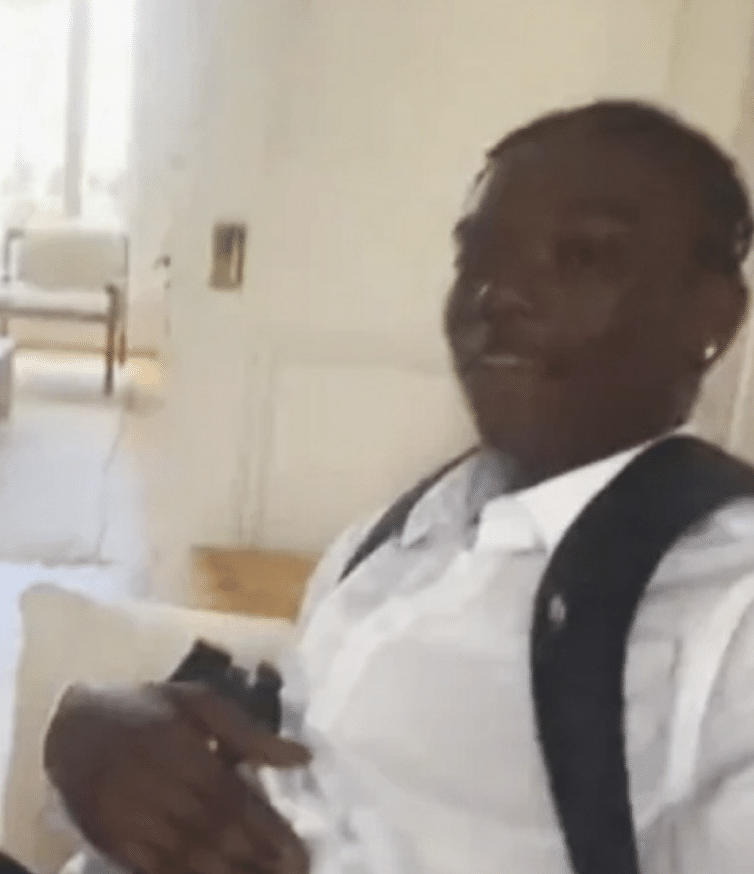 At one point the Talk TV presenter then asked: "A lot of the stuff that you do could have consequences far more serious but you don't care do you, as long as you get a laugh?"
O'Garro replied: "Of course I care… I have remorse." On why he pulled the pranks for social media, he said: "It was a trend. I just done it for a trend." He then said he is his 'own person' and 'I am legally an adult now so I can do what I want'. 
The pair called each other 'idiots', and Morgan ended the interview by saying: "You're just a complete moron." Adding: "For the record, he wasn't paid for this."
O'Garro appeared at Thames Magistrates' Court on Wednesday (May 24th) and admitted failing to comply with a community protection notice. He was fined £200 and will have to pay an £80 surcharge with £85 in prosecution costs.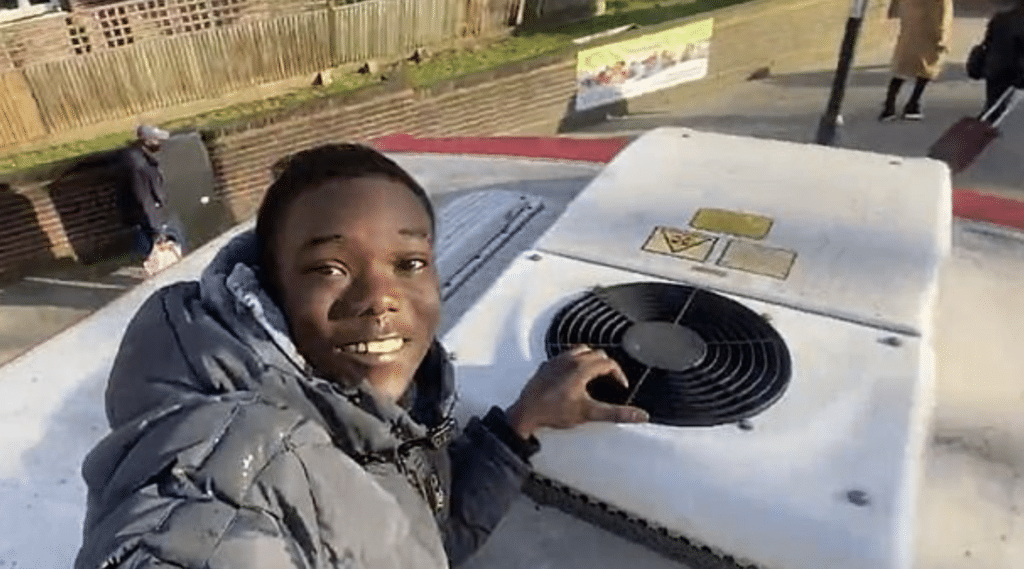 The teenager, from Hackney, east London, was also issued with a criminal behaviour order, for a period of two years, which means he can never upload a video again without the permission of all those appearing in it.
The CBO also prohibits him from 'trespassing into any private property, including residential homes, business properties, school and retail outlets', and 'attending Westfield Stratford City.'
Detective Chief Superintendent James Conway said: "The CBO issued is a powerful measure designed to prevent behaviour which has caused alarm and distress to our communities.
"If the conditions are breached, at any point over the two year period, a custodial sentence can result."