New dark comedy about the North West's best crime scene investigator was filmed across Manchester
You'll probably recognise a number of iconic Manchester locations while watching the series
Sky's new dark comedy series has been filmed in a number of major locations across Manchester.
Wolfe is written by Paul Abbot, who worked on Coronation Street before going on to create Shameless, and will centre around the North West's best crime scene investigator and forensic pathologist, Professor Wolfe Kinteh.
However, Professor Wolfe's sheer brilliance does come with a desire to break the rules on the semi-regular. The synopsis for the series reads: "Wolfe runs the local university forensics department working hand-in-hand with the police to investigate crime scenes and pass on his laser sharp insight to the next generation of crime fighters.
"Half genius, half liability – he's worth the hassle as he gets results."
It adds: "Each week Wolfe is propelled into a new environment to piece together the parts- in some cases literally – to solve the crime. One thing is for sure though, he won't be doing it in a way anybody expected."
Babou Ceesay will be taking on the lead role of Prof Wolfe and will be joined by an ensemble cast including Amanda Abbington, Natalia Tena, Adam Long, Talitha Wing, Shaniqua Okwok  and Christine Tremarco.
Babou said on his role: "I can't wait for the viewers to meet Wolfe. Paul Abbott has poured his unique take on humanity into this complicated, fascinating character.
"I loved every minute of bringing him to life and working with the incredible cast and crew. It's been an extraordinary experience creating the show and viewers are in for a fun and enigmatic journey."
Writer Paul Abbott added: "We're thrilled to be working with Sky, bringing to life a fresh take on forensic crime drama, delivering energy and insight with wit and attitude.

"I've loved creating the character of Wolfe. I dredged a lot of my own flaws to get him onto the page. I can't think of anyone better than Babou to breathe life into the guy."
And if you feel a little bit of nostalgia while watching, you won't be mistaken – Wolfe has actually been filmed in a number of iconic Manchester locations, such as Didsbury, Whalley Range, the Northern Quarter, St John Street, Mancunian Way, the Printworks, Manchester Metropolitan University and Manchester Airport.
Wolfe is now available to watch on Sky Max with a NOW Entertainment Membership.
Amanda Holden could 'take over from Paul O'Grady' on For the Love of Dogs
Amanda Holden looks set to 'take over from the late Paul O'Grady' on ITV's For the Love of Dogs, according to reports.
The 52-year-old Britain's Got Talent judge is said to be the 'natural choice' to take the place of the late comedian — known for his love of animals — on his beloved Battersea Dogs Home series.
The national treasure and TV presenter, who performed for years as both himself as his drag alter-ego Lily Savage, died 'unexpectedly' but peacefully' at his Kent home in March, at the age of 67.
An advocate for the welfare of dogs, O'Grady began presenting the series in 2012, based out of the dogs and cats care facility in London.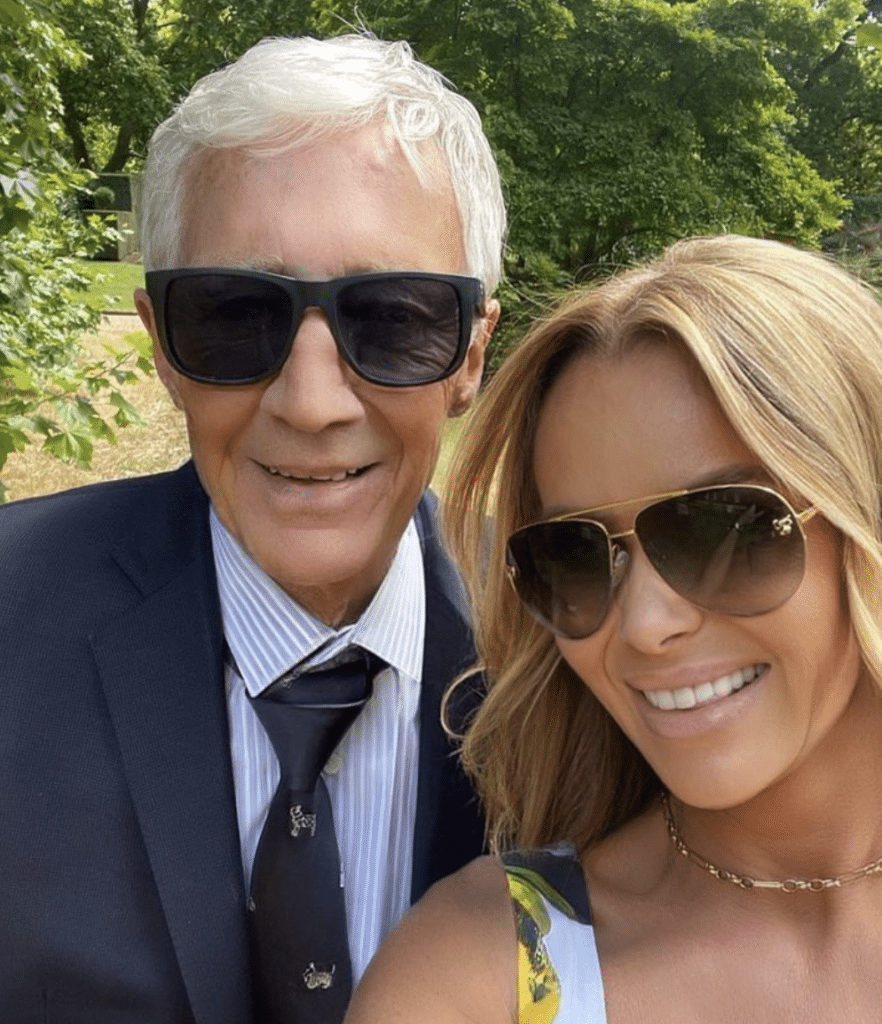 It's beginning to look as though his friend and fellow TV presenter Amanda Holden will take hold of the reins of the much-loved series, which is in its 11th, and potentially, final season.
Talking to The Sun, a source said: "Executives just feel like it's too soon to make firm plans about the series, as it's barely been two months since he died."
However, they added: "But the feeling at the home is that [Amanda as host] what Paul would have wanted. He cared deeply about the animals in Battersea.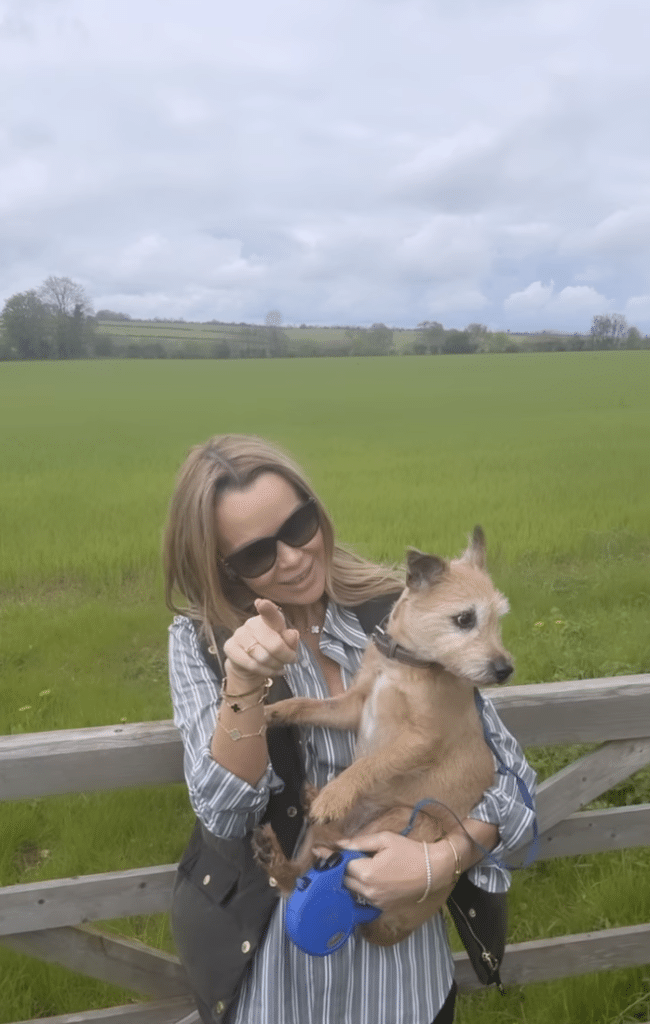 "Amanda is the natural choice to take over the job, not just because she's a seasoned presenter but because she also cares about the home." Amanda is also an ambassador at the Battersea Dogs & Cats home, just as Paul was.
The latest episodes of the series, which were filmed with O'Grady has host before his 'peaceful but unexpected' death, have left viewers feeling emotional. Paul became teary as he saw 'Freddie' the dog suffering due to a deep wound that needed careful surgery and stitches.
"Can't work out if this series is making me cry more because of the specific stories or because Paul is gone. Maybe both," one viewer posted on Twitter.
Another added: "Oh god, here we go again, more tears for the beautiful pooches & our dear, wonderful irreplaceable Paul. That said, I really hope someone will pick this up & carry on Paul's truly amazing work with Battersea."
Mamma Mia 3 could 'finally be in the works'
Exciting news for Mamma Mia fans!
A Mamma Mia 3 movie is said to be 'finally in the works'.
It's good news for Mamma Mia fans as the ABBA-themed sing-along rom-com reportedly has a third in the pipeline.
Fifteen years after the first Mamma Mia was released, and five since Mamma Mia 2, fans will be delighted as their hopes and dreams may finally come true.
A handful of stars from the show have expressed their desire to have a third movie — so perhaps it's time for Universal Pictures to put their 'money, money, money' where their mouth is and get this movie made.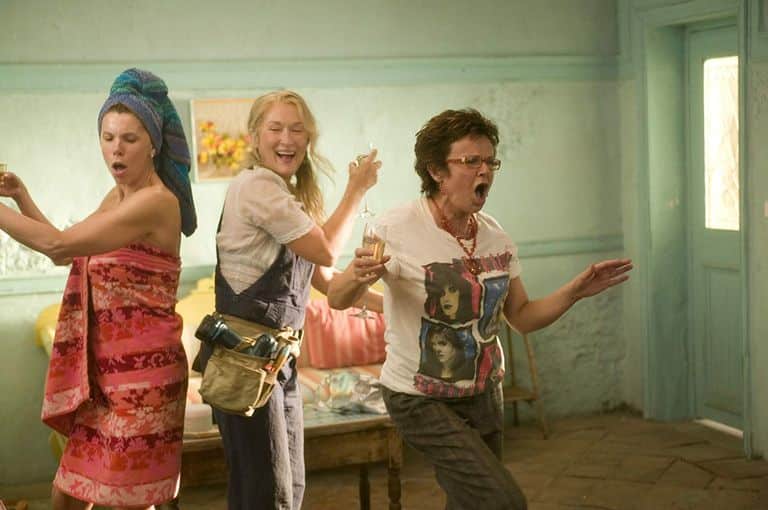 There's no official confirmation just yet. However, Mamma Mia's original production team have spoken out about a potential third film — sounds promising!
The show's creator confirmed she had a story ready, plus there are still more ABBA songs out there to cover. According to Deadline, Mamma Mia creator, Judy Craymer, has got some fresh ideas to take things forward.
"I don't want to over-egg it, but I know there's a trilogy there," she said. "There is a story there, and I do think Meryl should come back – and if the script is right, she would, I think, because she really loved playing Donna." Come on, Meryl!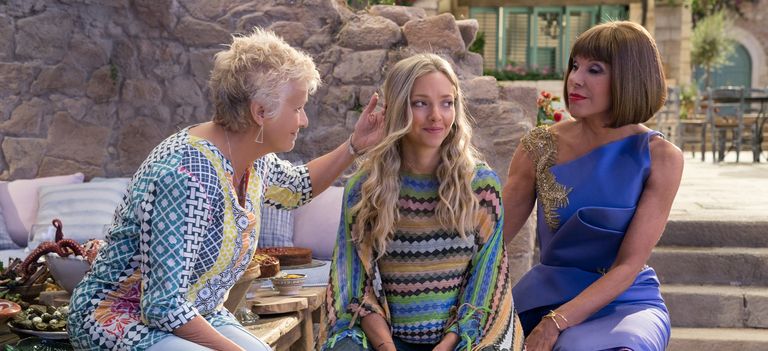 Craymer's not the only one willing to take a chance on Mamma Mia 3 as movie star Pierce Brosnan told The Kelly Clarkson Show that the cast were 'talking about it'.
Back in June 2020, Craymer also revealed to the Daily Mail that she had been working on the third instalment for some time. "I think one day there will be another film, because there's meant to be a trilogy, you see. I know Universal would like me to do it," she said.
While audiences might be shouting 'Gimme! Gimme! Gimme!', it's still really early days for the film's production — though Brosnan reckons his co-stars would come back as 'it was criminal how much fun we had'.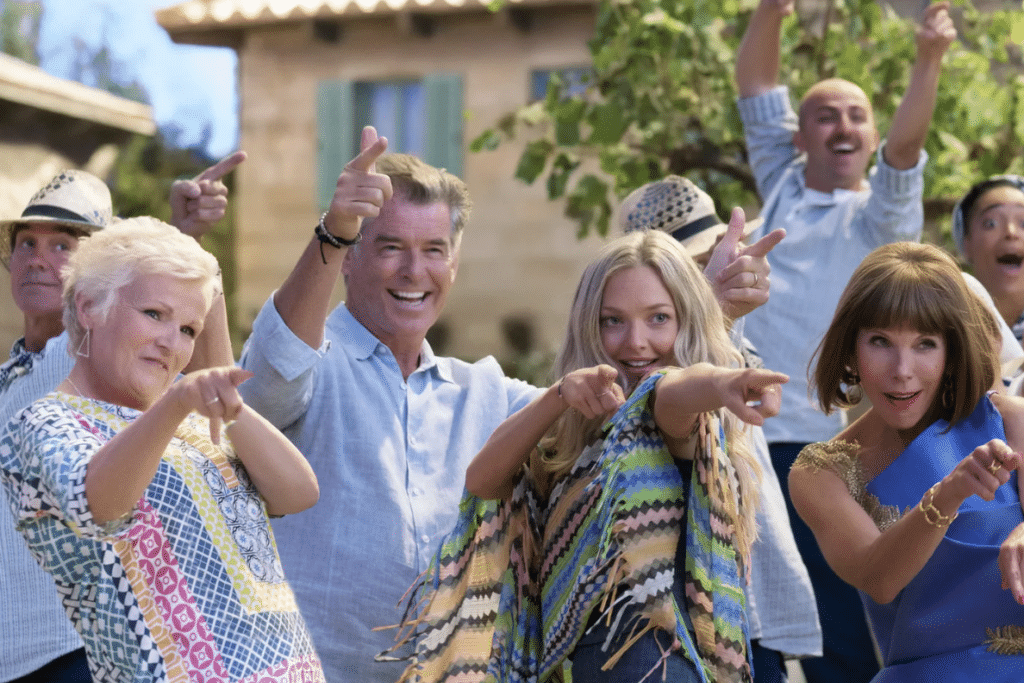 If a third movie does go ahead, that could be it for the Mamma Mia story, as Craymer has previously spoken about a 'trilogy'. So when the credits roll and the curtains draw, it might be a case of 'Thank You for the Music'.
That's all we have for now, so keep your eyes peeled for further updates here.
Netflix share first look at new Harlan Coben thriller filmed in Manchester
We can't wait for this!
Netflix have shared the first pictures from its new Harlan Coben thriller Fool Me Once.
The streaming giant and thriller writer have teamed up to deliver a new screen adaptation of Fool Me Once, following past successful collaborations including The Stranger, Safe and Stay Close.
This next one is set to be so good, it'll have you gripped to the edge of your seat. It's not surprising considering its stellar cast with the likes of talented actors such as Michelle Keegan, Richard Armitage and Joanna Lumley.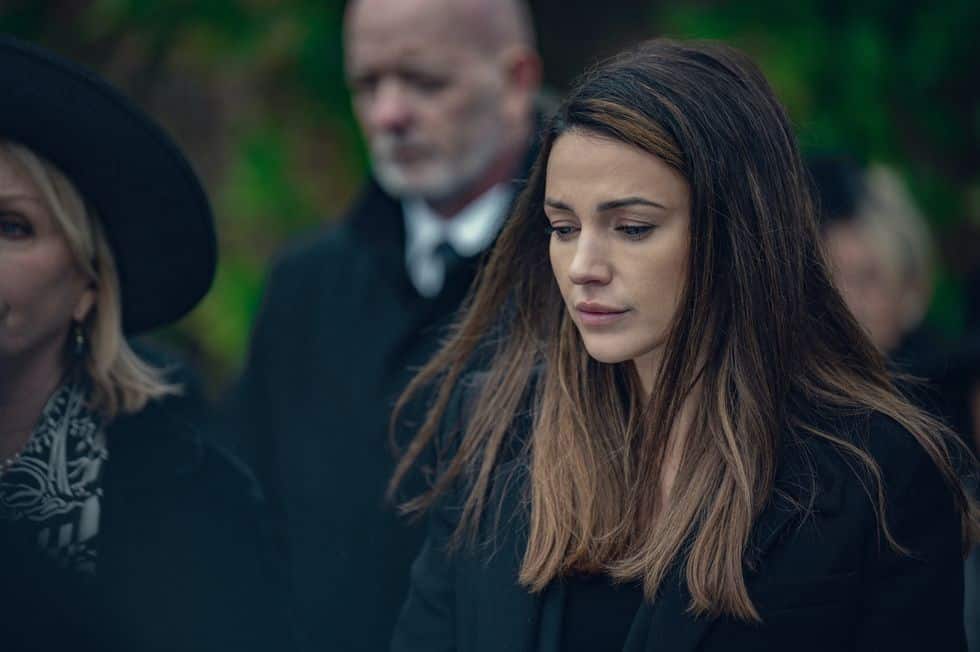 The plot sees Maya (Keegan) grieve the death of her husband Joe (Armitage), but after installing a nanny-cam to watch over her daughter, she sees a man in her house she recognises — her dead husband.
Detective Sergeant Sami Kierce is leading the homicide investigation into Joe's death, whilst also battling secrets of his own.
Maya's niece and nephew are dealing with their own mother's murder, which occurred a few months earlier, and they're on the hunt for answers. Is there any chance the two cases are connected?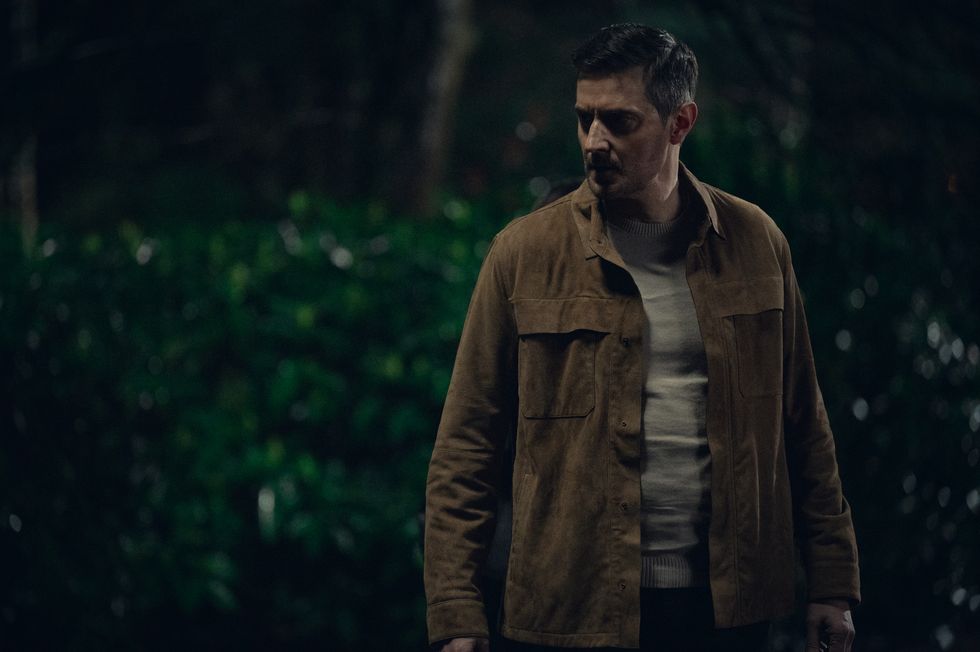 Harlan Coben describes the series as a 'pulse-pounder' and says it is 'a shocking story of how secrets and deceit have the power to bring people together while simultaneously tearing them apart'.
Joanna Lumley will be joining the cast as Judith Burkett, Joe's very protective mother, and completing the main cast is Adeel Akhtar, who takes on the role of Detective Sergeant Sami Kierce. Other cast members include Emmett J. Scanlan and Dino Fetscher.
Ahead of its release, Netflix have now shared first look pictures from the set of the upcoming eight-part series.
Filming for the series began in Manchester and around the North West in February.
Keegan broke the news of her casting via an Instagram post the same month, saying she was 'over the moon' to be taking part in the show alongside a photo of her reading the novel on which it is based.
A release date for Fool Me Once is yet to be announced.