A 'Crufts for cats' event is coming to Manchester next month
Calling all cat lovers!
A huge 'cat extravaganza' event is coming to Manchester next month.
The Manchester Cat Extravaganza — a bit like Crufts for cats — will see 'the most beautiful cats in the world' strut their stuff on an actual catwalk, in May.
The two-dayer — which gets millions of views on TikTok — will see an international cat competition, an adoption event, a Best in Show, and a full shopping village to browse.
The event comes from Loving Cats Worldwide and will take over the Bowlers Exhibition Centre in Trafford park from 10am to 4pm on Saturday May 14th and Sunday 15th.
Loving Cats Worldwide have found huge success on TikTok, pulling in tens of millions of views on videos filmed at its events — meaning your kitty could go viral!
Visitors will be able to meet with local rescues and charities, with the chance to adopt a furry friend of their own, as well as hearing educational anecdotes about different cat breeds being judged in the shows.
A panel of international judges will stage, reward and present the pussy cats with prizes, with the felines competing to be crowned Best Kitten, Best Cat, Best Alter and Best Household Pet.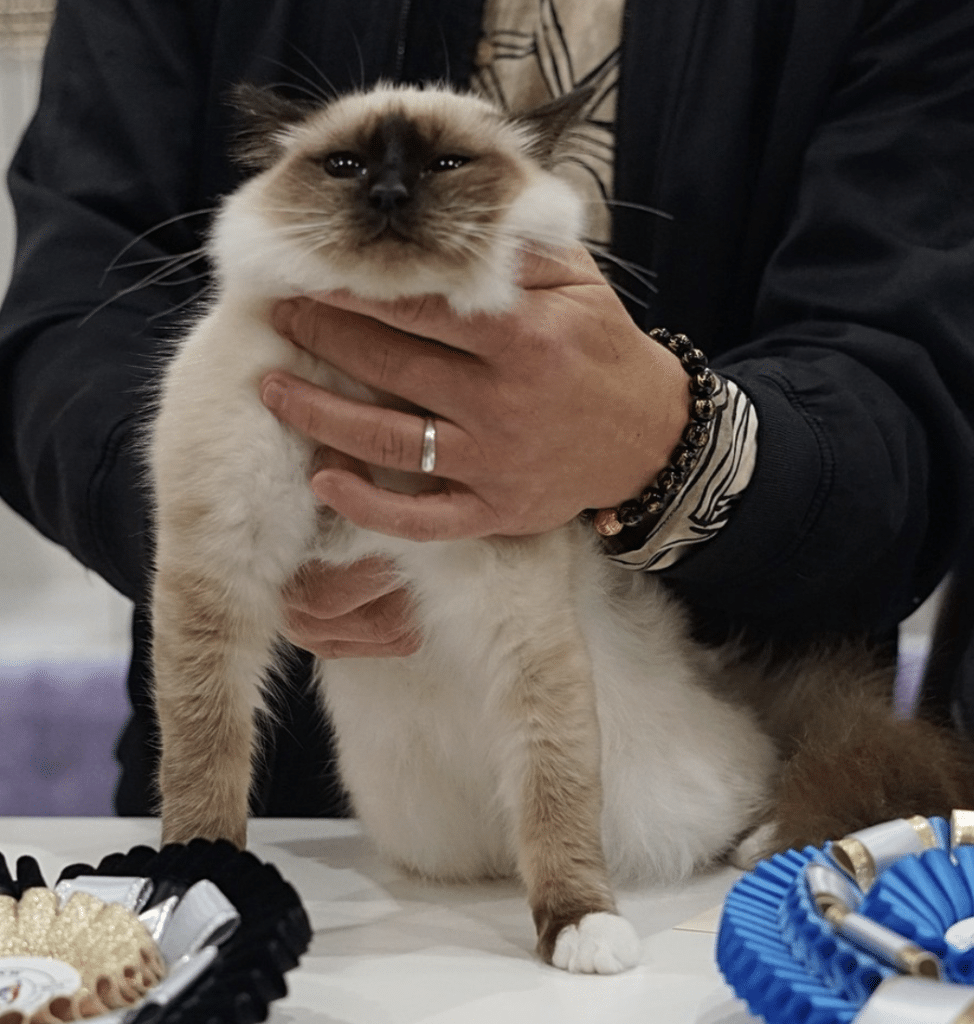 Cat lovers will enjoy plenty of opportunities to meet other little bundles of fur and introduce their own beloved cats to make some new friends.
Loving Cats Worldwide is says it's made up of 'a crazy bunch of cat-crazed individuals doing our part to increase the visibility of all cats'.
LCWW said: "We can't wait to welcome you to a Cat Extravaganzas near you brought to you by world renowned cat judge Steven Meserve & Co."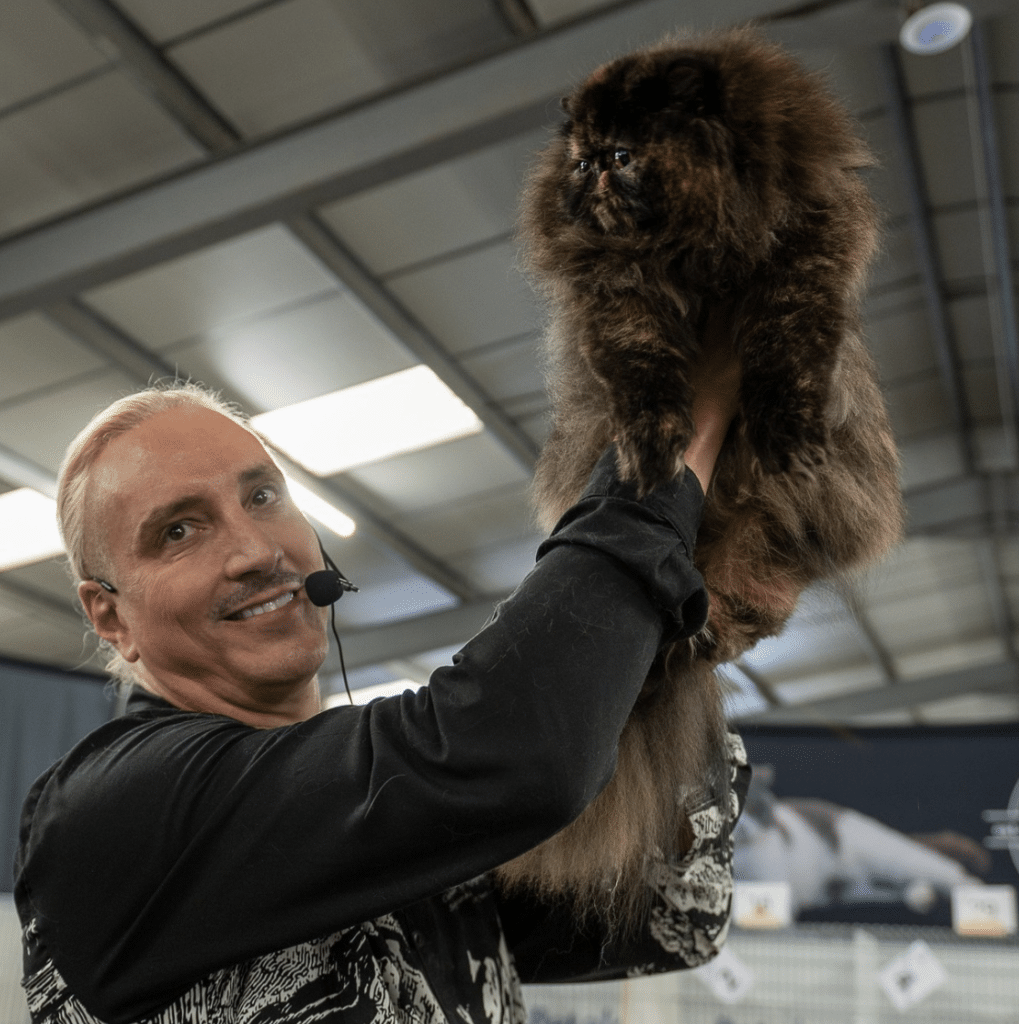 LCWW will work alongside amazing cat rescues and charities, who will be on site to answer questions about fostering and adopting a pet cat .
The Manchester Cat Extravaganza and Rescue Awareness Event will be at the Bowlers Exhibition Centre, Trafford Park, from 10am – 4pm, May 14th – 15th.
Adult tickets are priced from £18 per day, with cheaper options for children including concessions. There's also VIP weekend with tickets priced at £50 each — which includes a goody bag and an official Loving Cats Worldwide t-shirt.
Click here for tickets.
P!NK is kicking-off her world tour in Bolton next week
P!NK will bring her tour to Greater Manchester next week
Pop star P!NK is set to kick-off her world tour starting in Bolton next week.
The 43-year-old superstar will embark on her Summer Carnival World Tour next week at the University of Bolton Stadium on Wednesday and Thursday, June 7th and 8th.
The popular American singer-songwriter will take to the stage — in her upcoming eighth concert tour — for the two days as she performs some of her well-known hits and best loved tracks, including songs from her latest album, Trustfall.
The six-pack sporting musician, whose real name is Alecia Beth Moore Hart, posted an image of herself suspended in the air, while practising some kind of aerial arts, on Instagram last week to give fans a taste of what's to come.
Alongside the image she wrote: "Rather than love, than money, than fame, give me truth."
The quote was taken from the 19th-century American philosopher and poet Henry Thoreau. One excited fan wrote: "Can't wait to see u in Berlin!! I'm flying from Barcelona."
Another one-upped them and said: "Can't wait to see her in Germany!!! flying from NY to Barcelona then to Germany!!" A third fan added: "Can't wait to see you in July…this will be so fantastic."
The concerts will be held in the open air, with doors opening from 4.30pm and music due to start at 5.30pm – 11pm on both days.
P!NK will be supported by special guests at the concerts including Kidcutup, Gayle and The Script.
The council has issued advice for parking and traffic management with extensive traffic restrictions in place due to concertgoers travelling by different forms of transport such as car, coaches, public transport, taxis and also by foot.
Tickets for the events can be purchased by clicking HERE.
The Champions League final is being shown at Manchester's biggest fan park
A Sky Sports presenter plus a genuine footballing legend will be there to give their match analysis
A Champion's League Final festival is coming to The Love Factory in Manchester for the big game next month.
Sporting events company, 4TheFans has announced its UEFA Champions League Final Festival FanPark at Love Factory in central Manchester on Saturday, June 10th.
Man City secured their place at the Istanbul final when they beat Real Madrid at the Etihad.
As the Blues march into the final for what could be a historic treble, families are welcome to watch them at this the huge indoor and outdoor event — opening its doors from 3pm. The match will kick-off at 8pm GMT.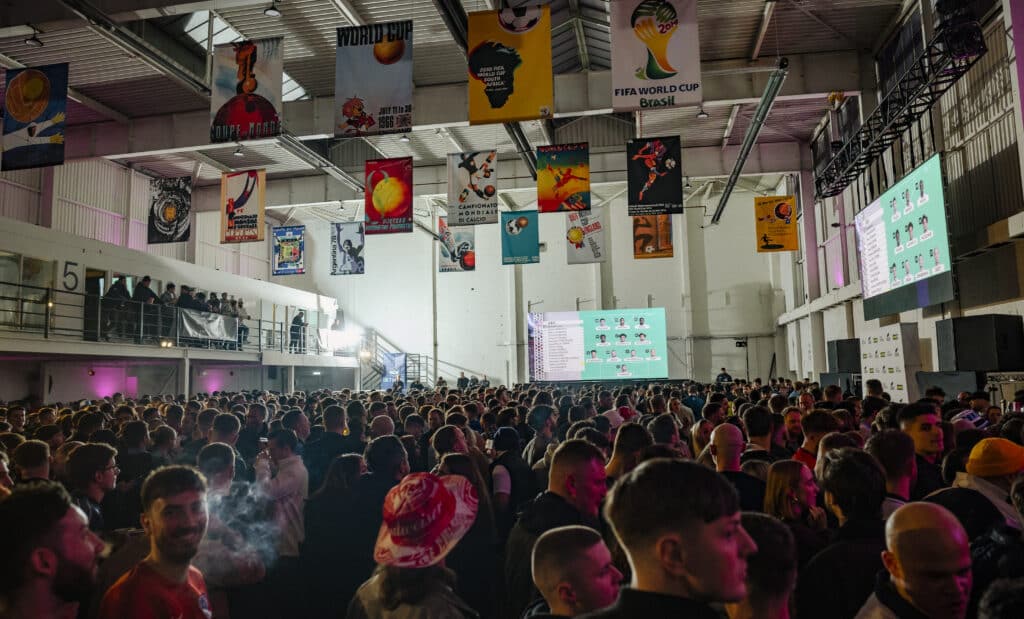 Only 10 minutes walk from Manchester Victoria, it will be the ultimate place for all the family to watch Manchester City take on Inter Milan.
Fans will get to enjoy the big game on huge anti-glare screens and soak up entertainment including a Sky Sports presenter, football legend, DJs, competitions, and fun footy activities — the atmosphere will be immense!
Hosting the event will be a Sky Sports presenter plus a Man City legend to give their match analysis and have bags of banter as part of an interactive show for the fans.
The real festival atmosphere will continue as fans enjoy a variety of food and drink (including award-winning pies), and more.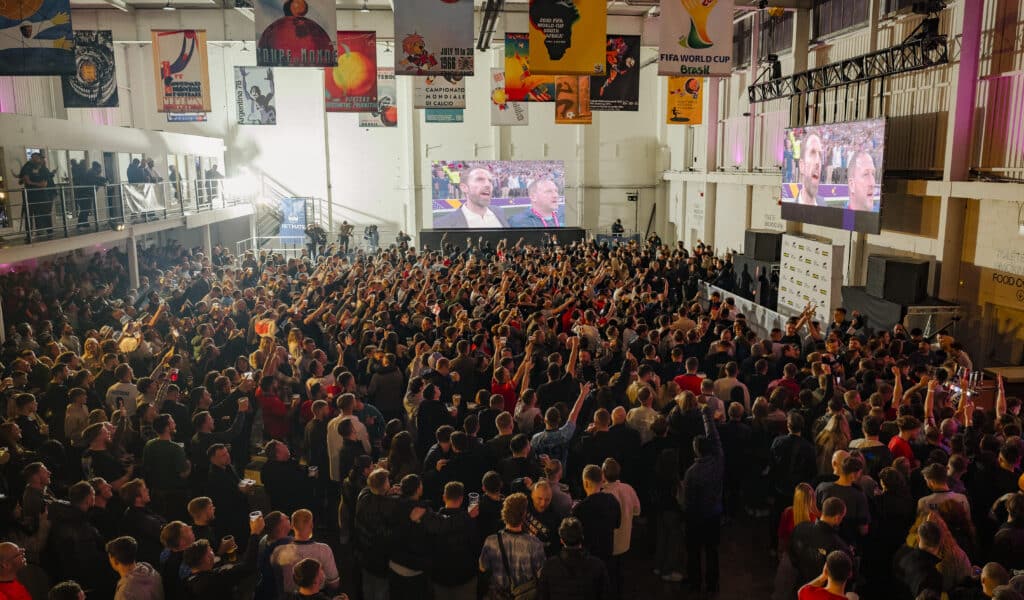 All ages are welcome making this the most family-friendly fan park available. Kids can take on their parents in footy activations including penalty shootouts, and a precision wall to test their accuracy.
And when Manchester City score, get ready for big celebrations with awesome special effects such as pyrotechnics and cO2 cannons!
Tickets are expected to sell out fast so fans should move quickly to secure their spot and avoid disappointment! General admission tickets start at £8 per person for a group of six, and £10 for individual tickets with a VIP box starting from £75 per person.
To book tickets and find out more CLICK HERE.
DJ Fat Tony coming to Selfridges for Q&A about new 'outrageous' memoir
He hung out with Leigh Bowery and Andy Warhol, and created his drag persona, before becoming DJ to the stars
DJ Fat Tony is coming to Selfridges, Manchester this week to do a Q&A about his new 'outrageous' memoir, I Don't Take Requests.
Join one of the most controversial DJs to ever grace the UK party scene along with his co-author Michael Hennegan in conversation, as they celebrate the paperback release of I Don't Take Requests. 
The live discussion with the DJ, about his life and memoir, will take place on Friday, May 26th 6-8pm. Tickets cost £10 and guests will receive a free paperback copy of his new release as well as the chance to enjoy a live DJ set.
Throughout his life and career, the DJ has grappled with addiction, a HIV diagnosis and various career challenges.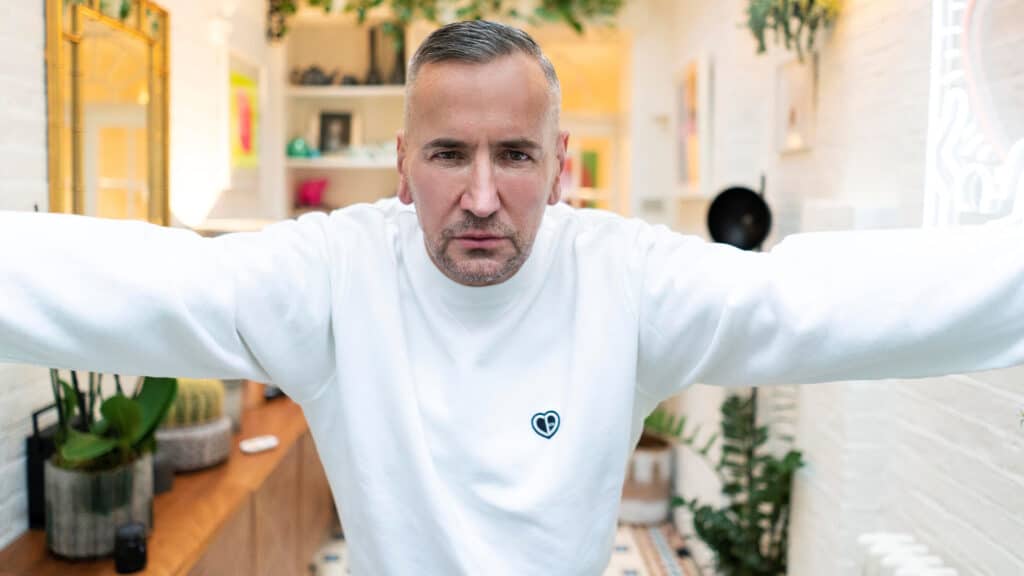 Harrowing, honest, and funny, I Don't Take Requests is the 'candid and outrageous memoir of a life of extremes'.
It's a story of 'getting it all and losing it all'. Addiction, recovery, and starting again. Drawing a vivid portrait of Britain's street culture from the 1980s to the noughties. 
DJ Fat Tony describes his childhood on a London estate where he honed his petty criminality, was abused by an older man, and became best friends with Boy George. 
He spent his teenage years parading the Kings Road in his latest (mostly stolen) clobber, worked as a receptionist at a brothel, hung out with Leigh Bowery and Andy Warhol, and created his drag persona, before becoming DJ to the stars (including Prince and Madonna) and spiralling into a life threatening drug addiction.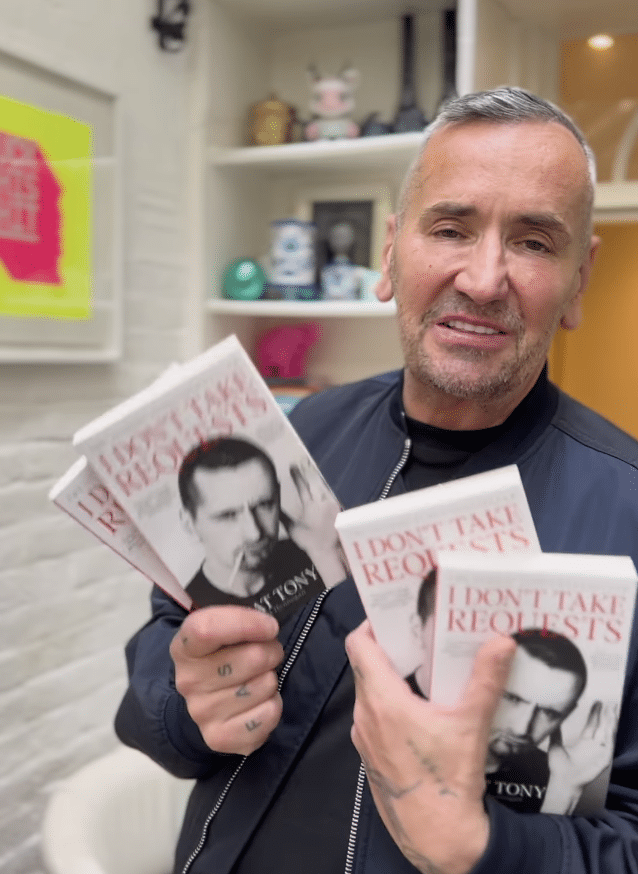 Now 16 years sober he has enjoyed a renaissance in life, becoming one of fashion's favourite DJs. He does this whilst being a leading voice on the sobriety scene and an LGBTQ activist.
Tickets cost £10 and include a copy of I Don't Take Requests, a Q&A panel discussion, as well as a live DJ set.
For tickets to the event click HERE.
Fri 26th May, 2023 6:00pm – 8:00pm. Men's Level 1, Selfridges, 1 Exchange Sq, Central, Manchester M3 1BD.